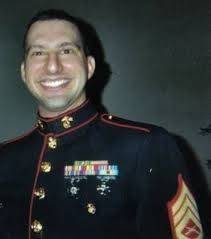 Veterans Day is a special holiday set aside to honor those who have served our country in the armed forces.  I'd like to take this opportunity to thank all of you for taking an active part in serving those who have served.  As you know, US Military Maintenance hires military veterans and spouses to perform comprehensive commercial janitorial services.  By working with and supporting US Military Maintenance, you are making a direct and positive impact to military veterans every day.  Thank you.
Your partnerships with US Military Maintenance have allowed us to employ and offer opportunity to veterans.  Without you that opportunity wouldn't exist.  Below are direct examples of what your efforts have produced this year.
ü      Just in time employment for an OIF Army veteran who was about to lose his apartment. You helped us hire this veteran and get him paid weekly to help him keep his apartment and get back on his feet.
ü      Employment for an Army Veteran who needed a job where she could have flexibility with but also a living wage.  You provided this exact opportunity and she is now thriving.
ü      Transitional employment for several Navy veterans who have left active duty and were navigating the civilian employment maze.  You helped provide these veterans with a job while they were going through programs, classes and interviews trying to figure out what to do after their service to our country.
ü      Full-time employment for a veteran who was juggling multiple part-time jobs and working through some post deployment issues.  You allowed us to employ this veteran full time at a living wage.  Now he has more money and more time to concentrate on himself and his family.
ü      Employment of a veteran who was going through post combat deployment difficulties.  You not only gave him an opportunity to provide for himself but you gave him something to work for and take pride in.
Let's keep this up.  Those are just a few examples of what you have done this year.  Thank you for working with US Military Maintenance and allowing us to be a vehicle of opportunity for these veterans and many others.
Thank you to all of those who have served our country.  Thank you to those citizens who are serving veterans every day.
Joe Padlo
Joe Padlo and the team at US Military Maintenance
office 904-460-4412
email:  joe.padlo@usmilitarymaintenance.com
website: http://patriotichearts.org and  usmilitarymaintenance.com
Share us on