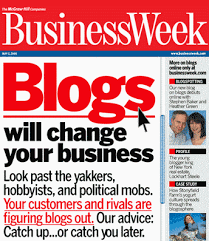 A blog post on HirePatriots.com appears on the home page of HirePatriots.com and on the homepages ofHirePatriots.com local sites in 45 states. Plus, it is key worded, meta-tagged and meta-described and sent to all the major search engines. And it is sent to our extensive social networks. The blog post becomes a permanent page on HirePatriots.com and will remain searchable for as long as the Internet lasts.
Blogging is the most powerful communication tool ever created. It reaches the entire world for free! If your title, picture, video and content is interesting enough and unique it may go "viral" and be seen by many millions of people worldwide.
A couple of months ago, a business asked us to find people that wanted to be certified as Project Managers. The cost for this training was $999. Within a few days, the blog post we created resulted in 45 people signing up. There are innumerable examples of how our blog posts have answered companies' immediate needs.
Blogging is the best way for companies to market and to recruit. There is no comparison. Job boards will always be important and useful; but, putting your open positions in a blog is many times more effective. A blog can contain much more information, including videos, pictures, banners and links. A blog post is key-worded so that when job seekers search for a position in their field the blog posts that offer such jobs show up on the search engine pages. Jobs posted on job boards do not. Job posting are normally deleted after 30 to 90 days. Blog posts can be relevant forever.
The key to the success of any blog post is dependent upon several factors: the popularity of the site on which it is posted, the title; whether it includes an eye catching picture or enthralling video? Of course, the writing of the post must be interesting, clear and convincing. And it is absolutely necessary for it to be key worded and submitted to the search engines correctly.
For a donation to their charity for US veterans, Patriotic Hearts, HirePatriots' founder, Mark Baird will do this for you, as often as needed.
Contact CEO@hirepatriots.com; or call 760-730-3734.
Mark Baird
Share us on