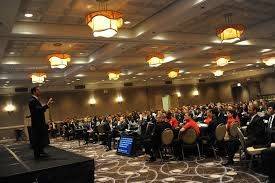 The Windsor Village UMC Veterans Ministry presents their Annual Veterans Summit on Saturday, August 9th at 9:00 a.m.The summit will be held at the Power Center located at 12401 South Post Oak Road Houston, Texas 77045.
Representatives and Community Services will address the concerns of Veterans and their families. Entrepreneurship, homelessness, veteran benefits and civilian transition, education and training, and much more.
Guest Speakers: Marylyn Harris, Women Veterans Business Center, Dr. Rebecca Lancaster, Houston Veterans Administration, and Dr. Ralph B DeVaul Jr., Texas Veterans Commission.
This summit is FREE and open to the public. A light lunch will be provided for all participates who register for this event at the following link: https://public.serviceu.com/RegistrationForm/7478026-290787403/?OrgKey=b19d8667-e8e3-4a72-83a2-7ffac6b2641a  or contact Tamara Miles at (713) 723- 8187 ortmiles@wvumc.com
Share us on