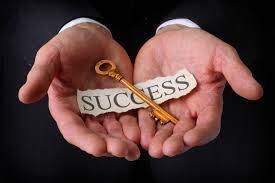 The Best Business for US Veterans
It is not glamorous, but it is quick and easy to build and is one of the most lucrative business to own. I have built several of these commercial maintenance businesses over my lifetime, while teaching school and coaching sports during the day. I had accounts up and down the state and employed dozens of people.
Owning janitorial businesses enabled me to have a heck of a lot more fun than most entrepreneurs and employees. After my first 5 years, I was virtually free to do whatever I wanted. It enabled me to devote myself entirely to helping US veterans to get back on their feet, either by finding them a good job or helping them build a business. — I have built several janitorial businesses over my lifetime, so I can help veterans most who want to start that kind of business. The business is US Military Maintenance. The name of your USMM business will be something like this, like: USMM Military Maintenance/Baltimore, for example.
I start by building you your own USMM website, with your banner, picture, profile, location, blog post and contact info. Then we get you your equipment, your business cards, bid sheets and agreements. Then we teach you how to make accurate bids on buildings.  After getting your first account, we train you and/or your team how to clean well: I help you hire and train employees. Too, I will always be available to coach you as you have need.
Your success will result in assisting Patriotic Hearts to lift up more veterans. We will be synergistically bound and motivated because we will be helping eachother. You own the business. I help you get started and to find accounts. After we have found you some accounts and you are making money, I wait 3 months for you to get on your feet. Then I ask that you donate 10% each month to Patriotic Hearts, a 501c3 non-profit for US military, veterans and their families. (The IRS will deduct that from your income tax.)
This is how it will work: When you get your first account they will need to fire their current janitorial service. That takes 2 – 4 weeks. Then you will start. After 30 days of cleaning that account, you will bill them and receive your first paycheck. — You will need to already have your liability insurance and equipment before getting going. (I can provide everything you need except that insurance and your business license.)
We can grow your business to be as large as you want. Some veterans have made over a million a year doing this. The sky is the limit. It all depends on you and what you want.
The cost to our non-profit to get you set up and going is $2750. Some veterans are able to donate that right off, others need to do so over time. We can discuss that personally. This is not a one size fits all opportunity. We customize our plan for each individual veteran's situation. Our primary goal is to make you a success so that you can hire other US veterans.
Just let me know when you want to get started and I will fire up the engines for you.
At your service,
Mark Baird
ceo@hirepatriots.com
760-730-3734
Share us on