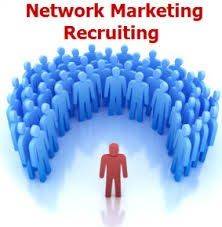 HirePatriots.com is the US veteran employment program of Patriotic Hearts, a 501c3 non-profit. Our mission is to help US military personnel and their spouses to earn extra money to pay bills while serving; and, to help transitioning US veterans find the right job for them when they transition back into the civilian world. HirePatriots works closely with businesses to fill their open positions. We provide a variety of options, including a powerful and innovative cause marketing program to recruit new personnel and increase sales.
Cause Marketing and Recruiting: Cause-marketing refers to a type of marketing involving the cooperative efforts of a for-profit business and a non-profit organization for mutual benefit. 
Like all charities, Patriotic Hearts, depends on sponsorships, grants and donations from companies in order to pay the cost of providing its programs. To make ourselves stand out among a myriads of hands reaching out to them, we have created the Patriotic Business Plan. It is a multi-faceted strategy that incorporates the latest advancements in communication technology, as well as proven traditional methods.
For example: right now, we are assisting two US veterans that have started new businesses. They are both in industries that have lots of competition: Solar and commercial maintenance. They both need employees and they both need new clients for their employees to service. That is what the Patriotic Business Plan's cause-marketing strategy provides them.
It begins with us building a synergistic web platform that combines the information about our US veteran charity and its programs with information about their business. It contains, banners, pictures, links, videos and blog posts. Most importantly, it offers our One Day and Career job boards for US military, veterans and their spouses. This is critically important: It brings thousands of veterans, businesses and residents to this website every month: Each visitor finds out all about the for profit business' jobs, services and products.
This site has the most effective communication tool ever created: a blog connected to the search engines and social networks. This is another way to draw thousands of new clients to your business. Every day, you can post new information, pictures and videos on the Internet. Each one will receive views, likes and shares. On average this will bring 500,000 visitors a year to your site.
But that is not all, because you are aligned with and represent a nationwide, award winning, popular non-profit program, you are able to receive regular, free TV, radio and press interviews.
In the last few weeks, we have gotten the new solar company on 9 radio shows, 3 TV stations, and in 5 newspapers. The combined audience for these media appearances is well over 1,000,000 people. It cost nothing.
Now we are focusing on getting Bryan, the owner of the solar company (Sol Rey West), to give speeches on behalf of our charity at businesses, clubs, chambers and networking events.  He has given one 20 minute speech so far at a Rotary club. It resulted in 3 new accounts that day for his business. — See his cause marketing platform HERE.
By combining your business and its message with our popular charitable cause, you set yourself apart from your competition. You rise above them into a strata all your own.
Joe Padlo, who started US Military Maintenance in Jacksonville, Florida just a few months ago, is now exploding up and down the entire state of Florida. Joe has used his alliance with Patriotic Hearts and his HirePatriots marketing platform to win multiple contracts. – Bryan lets potential clients know that he is committed to employing fellow US veterans. By doing so, the businesses that hire him are participating in that noble effort too. – Not only are they getting their offices "military clean," they also get the satisfaction of knowing that their patronage results in veterans getting hired. – See his HirePatriots marketing platform HERE.
In appreciation of HirePatriots assistance in growing their businesses, Bryan and Joe donate a portion of each new account back to Patriotic Hearts so that we can continue to help more US veterans across the country.
This plan is not just for startups. Fortune 100 companies like Verizon also have used this plan. It resulted in them employing 350 seasonal linemen in one month. They were ecstatic!
To start your own Cause Marketing & Recruiting program contact me.
At your service,
Mark Baird
People Magazine's "Heroes among Us" 
From President Bush: The Congressional Medal of Merit
From President Obama: President's National Leadership Medal
From San Diego: The Visionary Award for Creating Economic Development
From the Chamber of Commerce: The Extra Mile Award
From ABC TV: The Leadership Award
From U.S. Veterans & Families: Liberty
Author: An American Crisis: Veterans' Unemployment
Author: The Patriotic Business Plan: Strategies for Sensational Success
Share us on