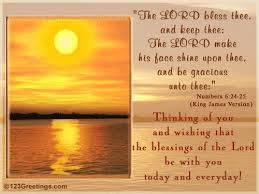 HirePatriots has had well over 50,000 one day jobs posted on it. Nearly every job has been taken by a local active duty or transitioned veteran, or their spouse. Thank you every patriotic US citizen who has hired them!
HirePatriots has also helped a myriad of servicemen and women by holding 12 military job fairs, almost always with no less than 125 companies at each.
HirePatriots also hosts free, 3 day, all-expenses-paid Military Marriage Retreats. There is a huge divorce rate among our Iraq and Afghanistan veterans. The veterans that attend our retreats are all still married to the wives who came with them. Their families are still together.
HirePatriots began in Oceanside in 2005. We now have local HirePatriots websites in 35 states across America, helping their community veterans.
HirePatriots has written two books about how all Americans can help our US veterans and why we should. Our first book was a "best seller." We hope that The Patriotic Business Plan coming to book stores in July will even do better.
HirePatriots is now creating a new and better way to hire veterans. Read more HERE.
HirePatriots needs many more one day jobs posted for our local military, veterans and their spouses. For each job posted we normally will have 50+ veterans apply! Please tell your friends. Help us to help more veterans.
More than 1000 local homeowners use our website to hire veterans to assist them every month. We must get several thousand more to join you in hiring our local US military patriots!
My wife and I believe that helping others through HirePatriots is a blessing and a gift to us from God. We are joyfully grateful for this opportunity. This is our lives' service to our community and our nation.
Help us honor our veterans. Make a HONOR PLEDGE today. Commit to $10 a month. You can donate HERE.
At your service,
Mark & Tori Baird
760-730-3734
People Magazine's "Heroes among Us" 
Authors: An American Crisis: Veterans' Unemployment
Authors: The Patriotic Business Plan: Strategies for Sensational Success
From US Veterans: Liberty
From Jesus Christ: Eternal Life
Share us on