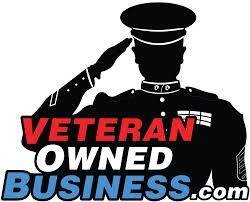 Over 2,000,000 US businesses are US veteran owned businesses. This accounts for one out of every ten US businesses. Every year these businesses generate over a trillion dollars in sales. And they employ nearly 6,000,000 people.
These numbers are impressive, so are the men and women they represent. I have worked with veteran owned businesses for years. They are extraordinary in a variety of ways, and it seems that most share a common passion: to employ other US veterans. It is their way of continuing to belong to their military brothers and sisters. And just as it was their sworn duty to support and defend eachother in the Armed Services they take pride and satisfaction in continuing to do so.
Here's one veteran entrepreneur's story: Michael Malott (USMC '88-'92) is the creator of Veterans Green Projects. This enterprise is great example of a US veteran dedicated to building a business that has a positive impact, while providing jobs to other veterans across America.
Michael owns Semper Pacific Wealth Strategies in San Diego, a financial investment firm. While researching sound investments Michael learned through a friend, Antonio Neal, about the worldwide tsunami called "e-waste." Anything that has a battery or a plug fits this category, such as computers and cell phones. Currently the world is producing one thousand billion pounds of e-waste each year. But by this decade's end the yearly weight of disposed e-waste will increase 500 times!
Where others might see an insurmountable problem, this USMC veteran sees monumental opportunity. He and Mr. Neal have purchased their own e-waste business to serve their area, and they have put together a network of other fully certified and licensed e-waste companies around the world so that they can collect and recycle e-waste anywhere on earth.
The vision of Veterans Green Projects is to create "foot prints" of their company across America and around the world and to employ US veterans to lead these operations. They have just added a Logistics manager, and by partnering with another veteran owned business, they have added a sales team.
Michael Malott supports a veteran charity founded in San Diego, Patriotic Hearts. It provides critical free services to US veterans and their families. – Veterans Green Projects is so committed to supporting US veterans that they donate 100% of their net profits to this non-profit! Veterans Green Projects, as they say in the military, don't just "talk the talk," they "walk the walk!"
Share us on