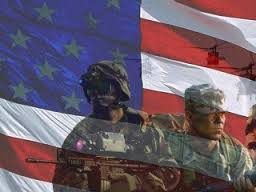 Please let us know if you are interested in joining our nationwide team of Hire Patriots regional leaders.
HirePatriots.com is an extremely popular military/community outreach. It is a free, local job board for residents to use when they need help around their homes and yards. US Military, veterans and their spouses go to this job board to find a "one day job" to earn some extra money. For example, here is a link to our Southern California job board:http://socal.hirepatriots.com/jobboard/.
We want to build a HirePatriots.com website and local job board for your region. It will be a "Cause Marketing" Web 2.0 website that includes references to your business in the header, home page sliders, featured stories, videos, blogs, pictures and banners.
This job board has been so successful in San Diego that it was given the number 1 business award for "Creating Economic Development," the" LEAD Visionary Award." — We connect thousands of local GIs and community residents every year in Southern California. And the website is visited so often that its ranks in the top 1% of all US website traffic. (We are in top 1% globally too.)
The Media loves the stories that are created on HirePatriots.com. We continue to be on local and national TV, radio and Press all of the time. The reason is: The GIs and vets that take these jobs help veterans of WWII, Korea, Vietnam, and their widows, the disabled and just regular patriotic Americans. And every job produces a unique human interest story. — These patriotic citizens love HirePatriots, and so the media does too. –Here are some users' comments: http://bit.ly/cFF1R4
These One Day jobs are extremely vital to our troops and vets, especially in this current economy. Thousands depend on our outreach to support themselves and their families. And Veterans who have been out of the military for many months or years tell us that they are able to keep themselves and their families afloat because of the jobs they get from HirePatriots.com every day.
We are bringing this important outreach to your state. — We are looking for one (1) exclusive sponsor for that region. — It will be a mutually beneficial "Cause Marketing" relationship.
You will have your own HirePatriots.com website. Thousands of residents and businesses will post jobs on this local, patriotic job board. They will all know who you are. And most of them will opt in to receiving periodic emails from you. – Your database will increase every day.
It will have two job boards: A National Full Time Job Board with over 500,000 job postings; and, our extremely popular Local Job Board for residents and businesses to hire local troops and veterans on a one day, part time or full time basis.
Your website will also produce advertising revenue. – Companies that want to reach your website visitors will purchase banners. We are also developing multiple discreet but effective advertising options that will be incorporated into the website.
Here is the kind of partner we are looking for:
Primarily, we need to choose a company that is patriotic; a company that cares about America, especially for those who defend it. And we need you to be responsible for representing this wonderful cause. You will be the spokesperson for HirePatriots and an advocate for our US Military men and women, veterans and their families.
Help us notify your local community about HirePatriots.
Combine your present marketing plan and strategy with Hire Patriots' cause.
Send out press releases and fliers about your business sponsoring our local job board.
Be available for media interviews and invitations to speak at various gatherings; or, provide a veteran to do so.
Include HirePatriots' banner to your web links and encourage your business contacts to link to the HP website too.
HirePatriots will have a positive effect upon your business. Studies have proven that companies that combine the promotion of a "higher cause" with their marketing reap 5xs as many profits as their competitors who don't. Your active involvement in promoting HirePatriots.com will insure these results.
Join our growing team of patriotic and Veteran business owners nationwide.
Click here for more details: http://bit.ly/bLRzZD
If our proposition interests you, please schedule 20-30 minutes of your time when you can be on HirePatriots.com and we can talk by phone.
Thank you.
Mark and Tori Baird
Share us on