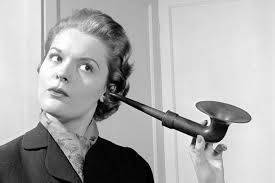 The Hearing Experience offers the best service and technology for the hearing impaired than anyplace, anywhere else. They care for children to senior citizens like myself. They also have a great concern for US veterans. They are a family business that has been around for over 30 years.
Bradley Kelly is a service disabled US veteran Navy diver and partner in the company. He has created a program especially for US veterans with hearing problems: Hear for Vets Inc.  Of course all deep sea divers are susceptible to hearing problems, as are many other modes of service in the military. Most prevalent nowadays are among our combat infantry, who have been subjected to TBI from explosions and concussions, as well as shrapnel injuries to the face and head.
Bradley served honorably for 8 years. He has recently re-entered the civilian world and has rejoined the family business with a passion to assist other US veterans, as well as civilians that need help. His company, The Hearing Experience, is incorporating the latest advances in hearing technology. They are even building these advanced instruments themselves and customizing them for each person that they help.
Their new, 21st Century hearing devices are amazing! They even connect to Bluetooth so that you can listen to music or talk on the phone.
The Hearing Experience has even created classes to teach those want to own a business in this industry. They train people how to build their own customized hearing devices!
If you need to hear better. If you need to upgrade to a modern hearing devise. If you are interested in learning how to start your own Hearing Experience business and to help others as Bradley does, they are here to help you make it happen.
Check out The Hearing Experience website HERE.
If you are a US veteran and want to talk with another veteran about your hearing or how to start a business of your own, here is Bradley's webpage and contact info: click HERE.
The Hearing Experience supports the US veteran charity, Patriotic Hearts and its veteran hiring program,HirePatriots.com.
Share us on