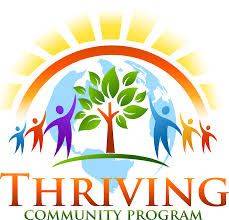 irePatriots is creating local community chapters across America to support their local US military, veterans and their families.
The first step is for us to seek sustainable employment for veterans. To accomplish this we call companies everyday and ask them to post jobs on our site. We also post blogs about their company and about the jobs they need to fill. We also hold job fairs, including virtual job fairs. And when veterans send us their resumes we talk with them and then we call back the companies that want us to fill their positions and recommend those veterans. And sometimes we post blogs about those veterans and ask companies to contact and hire them. — This is one important thing that HirePatriots volunteers can do.
HirePatriots also offers One Day jobs for US military, veterans and their spouses so that they can augment their incomes, because so many cannot earn enough to make ends meet month by month. These are jobs that residents post when they have chores and repairs around their homes and yards. — These jobs help our military and veterans greatly.
One of the most important things for HirePatriots volunteers to do is to advocate for US veterans. Write blogs, press releases and emails, make phone calls and seek media opportunities to speak on radio, TV and newspapers. Plus, create these opportunities for veterans to do so.
What we offer companies is their own HirePatriots website. It has multiple advantages for them. It will create a powerful SEO presence on the Internet due to our very high web ranking, between 30k – 20k out of hundreds of millions. It also connects them to the social networks with our blog that we provide them too. (Many times, because of our high ranking, these blog posts show up organically on the first page of Google.) Having this premier Internet presence helps with recruiting and marketing.
But what we want businesses to do is to start or to sponsor a local HirePatriots chapter. We are creating a "nationwide jobs safety net for US veterans." The key to all of this are our One Day jobs. They are why we are so popular and what sets us apart from all other job boards and veteran outreaches. That is why we get media when others do not. When a company helps us to get our program going it makes them extremely well known and beloved in every community that they help. We are giving away our popularity to those companies.
Here is the KEY: When veterans take these one day jobs and help residents and businesses, they make friends in the community. This creates a network for them of personal supporters. These patriotic people help them in many ways. But when they get out of the military they are there to also help them to find a good job. We connect citizens and veterans together through our One Day job board.
So HirePatriots is really not a recruiting and placement firm. We are a community program that allows patriotic companies and citizens a way to help their local veterans.
P.S. We now have a very sophisticated full time job board. It has every bell and whistle of all the top job boards.
Mark & Tori Baird
CEO: HirePatriots.com
Chairman: Patriotic Hearts
mark@hirepatriots.com
760-730-3734
People Magazine's Heroes Among Us
Past Chairman: CA Economic Council
Past Secretary: United Veterans Council
From President Bush: The Congressional Medal of Merit
From President Obama: President's Volunteer Service Medal
From San Diego: The Visionary Award for Creating Economic Development
From the Chamber of Commerce: The Extra Mile Award
From ABC TV: The Leadership Award
From U.S. Veterans & Families: Liberty
Author: An American Crisis: Veterans' Unemployment
Author: The Patriotic Business Plan: Strategies for Sensational Success
Share us on