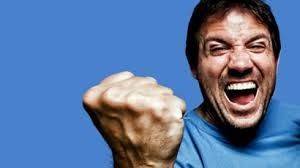 Few lives get better by chance. Most get better by challenges that change us." – Mark Baird
With millions of people looking for work, a new job or a promotion, it is harder and harder to do. You may have experience and even a degree in your field. Unfortunately, so do a lot of others seeking the same thing as you.  Standing out from the crowd is critical. Companies always have an eye out for the extraordinary individual: the one who is willing to walk the extra mile.
A simple and fast way to show others that you are engaged and committed to being the best that you can be in your industry or field is through online certification courses. This is the kind of people that companies hire and promote first. It also saves them the time and money of providing the training themselves.
For each applicable certification that you receive, studies show that on average a person earns an additional $5000 a year more than uncertified personnel. And there are often several certifications that you can earn in every position to enhance your career.
Another advantage of getting certified in your area of interest is that it can get you to where you want to go much faster and with far less cost that getting a college degree. And if you already have a college degree, additional certification make you much more desirable than those who don't.
The Patriots Training Academy is a non-profit program of Patriotic Hearts. We have partnered with schools and instructors across America. We offer online and classroom instruction and certification in over 400 subject matters. See a list of our courses HERE.
"The only certain means of success is to render more and better service than is expected of you, no matter what your task may be."
― Og Mandino
"There are risks and costs to action; but, they are far less than the long range risks of inaction."
– John F. Kennedy
Share us on