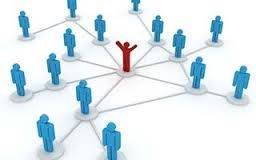 I want to endorse and promote a very good online resource for US veterans. It is run by Michael Perry (USAF). He is a man of significant accomplishment. He has a sincere passion for helping his fellow US veterans. Please join us on LinkedIn at Military Network: Click HERE.
Here is a recent note from Michael about his efforts:
We are Revitalizing our Military Network Dedicated Radio Show on KGYT 102.7FM out of Idaho Springs Colorado with Brock Cureton as our DJ and streaming his show via the internet to your computer via Streema – At Internet connect is required to listen in. More is on its way! 
Brock has continually dedicated his shows to members of the Military Network, to our military members, our veterans and our friends, all over the world, aboard ships and even airborne. 
Every 2nd week, Brock goes on air which can be streamed down line directly to your computer with his shows: (Simple directions are below). Brock will be on air next on Wednesday, 21 and Thursday 22 January 2015. 
All radio show times below are U.S. Mountain and Zulu times and Brock runs his shows consecutively. A schedule can be found on their web site yet it isn't always reliable – note: the Radio Station is in the Rocky Mountains and weather conditions vary radio schedules quite a bit. 
Wednesdays at 21:00-02:00 Mountain Time or 14:00-19:00 Zulu Time spend an "Evening with Brock". Note: Easy Listening and Old Time Rock and Roll 
Thursdays at 19:00-00:00 Mountain Time or 12:00-17:00 Zulu Time listen to "Brockolisous 300". Note: a hit with our troops and associates around the globe 
While KGYT does not handle music requests, please forward any requests to myself at  pec371@gmail.com with a header that identifies the email is a music request from a Military Network member. I'll ensure Brock receives all requests. Please include your general location (country) (aboard a ship or aircraft) and any other unclassified general information you might want to include for Brock's dedications. 
Brock invites you to send in your requests and desires to be interviewed on his radio show. All arrangements for an on line interview will flow through myself. 
For a short time, please let me know via email to me where you are listening from. The radio station manager uses this very general information to solicit funds from sponsors. Your assistance is highly appreciated. 
Streema Directions: On your browser, go to: http://clearcreekradio.com and click on the "Listen KGYT via Streema!" green button near the top left corner of the page. Streema will download automatically and is secure. The show will come on automatically. Listen for your pleasure. Join us on the Military Network on LinkedIn and learn more about what we're doing for you. 
Salute! 
Pastor Mike P. 
Military Network
Share us on