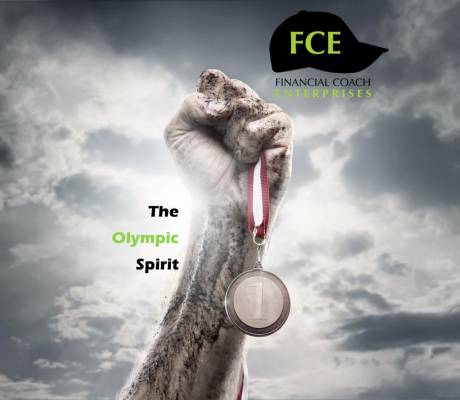 Most of us have followed the Olympics from time to time. Pulling for our Countrymen, having a preference to the summer games or the ones in winter.  It's easy to get hooked watching these young, daredevils fly down a mountain, do a 100 meter dash, and almost break their neck on the bobsled or downhill skiing. Whatever "tickles you", there is a "spirit" that moves those individuals to participate at their very best.
Often I think of their triumph, their tragedy. These guys and gals put in incredible hours training, they forfeit much: potential jobs, maybe a personal relationship, opportunity for wealth, fame, something that at that moment of their quest isn't as important as qualifying to participate in the Olympics. To sum it up, it's devotion to their purpose – complete and without compromise.
To be an Olympian, let alone a medal winner, is to be in an elite class of peers who seek and seldom achieve the final prize.
In our lives, the question that begs for the daily answer is our devotion. Do we possess it? Is our daily travail just a job? Simply a means to put food on the table. Devoid of commitment, sacrifice, trial and error, a passion to be the very best? If not, why not? Do we settle for "ordinary" over "extraordinary"? Only we know for sure.
The next time you see a peer, a competitor who has arrived at that elite level of excellence and you think how "lucky" that guy or gal is, maybe you might want to realize he/she probably put out an effort of an Olympian, didn't fold under tough times, stayed the course, sacrificed much and was willing to do what we wouldn't. These Olympians didn't "build" character in their quest of excellence, they "revealed" it.
I'm looking out for you!
Jim Chilton
Your Financial Coach
Jim Chilton is owner, CEO of Financial Coach Enterprises, A nationwide sales and marketing company working and hiring military serviceman.  For more info go to www.financialcoachenterprises.com.
Share us on