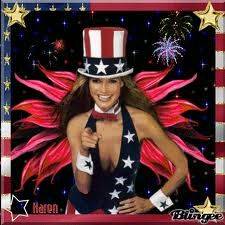 Here is the problem. — Your challenge is to apply the solution successfully. 
America is in the midst of a veteran unemployment crisis that will multiply in severity for the next several years. The United Sates has over 2 million active and reserve military personnel. Plus, we have another 2 million transitioned veterans that cannot make ends meet and pay monthly bills. They need the income HirePatriots provides for them to earn. Many of these are recent veterans who have little of the civilian work experience that their non-veteran peers have. It may take several years before they are able to catch up and secure sustainable employment. However, there will never be enough corporate, small biz and government jobs to employ them all. This will result in hundreds of thousands of these honorable citizens going homeless. And then they will become a drain to our economy, as will their families. And that will be their reward for volunteering their bodies as weapons to defend ours. That will be our thank you for the sacrifices of their families.
The immediate mission of HirePatriots.com is to provide a One Day Jobs Safety Net for US Veterans across the United States. HirePatriots provides the only way for US residents to join the effort to hire US veterans so that they can support themselves and their families. It is mandatory for US patriotic civilians to pitch in and hire them too. — Whenever you need help around your home, yard, ranch for a day or more to handle chores, repairs, or to assist with any event, you can hire a local active duty, reserve, National Guard, transitioned veteran or their spouse.  Just post it for free on HirePatriots' One Day job board.
Patriotic Hearts is providing communities across the US with their own HirePatriots website, job board and blog. It is the focal point for residents and businesses in these local areas to hire their active duty and transitioned US veterans and their spouses.  It is also a site that patriots and school children and organizations can post blogs about patriotism, America, community events, services, and interviews, videos and pictures. HirePatriots is providing a nationwide jobs safety net for US veterans community by community. It is a local service project for everyone.
Get involved in making a huge difference in your hometown and across America! Help solve US veteran unemployment once and for all. With your help we can do it. Don't our US veterans deserve it?
How You Can Create a local HirePatriots Chapter:
First, we need 2 or 3 people willing to devote 5 hours a week for one month.
We need a person who can write, a US veteran who enjoys speaking in public, a person who can take pictures and video; or, a person that can do all three.
We need patriotic "people persons."
Your number one job will be to get One Day jobs posted on the website. Your next job will be to make sure that local veterans know about these jobs and take them. HirePatriots will provide everything you need, including step by step coaching.
Once the one day jobs are up and running the popularity of HirePatriots.com spreads like wildfire. And then the fun begins because funds come in and we are able to do so much more for veterans in your community that will be fun and helpful for everyone!
Patriotic Hearts is a 501c3 non-profit that provides multiple free services to US veterans and their families. Their HirePatriots.com website offers One Day through Full Time jobs that are posted by both residents and businesses for US veterans and their spouses.  Patriotic Hearts relies on the good will and generosity of American veterans and patriots to pay its expenses. If you are able to pitch in please visit the HirePatriots home page and click our donation button.
You can also purchase our book: "An American Crisis: Veterans' Unemployment" by clicking this link: www.veteransunemploymentbook.com.
Check out our recent segment on NBC Nightly News with Brian Williams: http://dailynightly.nbcnews.com/_news/2013/08/03/19836188-helping-veterans-find-work-off-the-battlefield?lite
And here is our feature in People Magazine: http://www.people.com/people/article/0,,20688680,00.html
Share us on