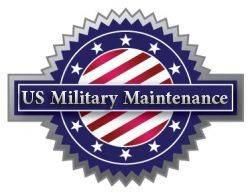 How to Start a Family Run Business
Are you looking for a business you can start inexpensively that will support you and your family and give you and your spouse a chance to work together?  A janitorial maintenance business may be just what you are looking for! US Military Maintenance is an effort to put entrepreneurs into business inexpensively and fast.
When Mark and I were younger and raising children we often ran a maintenance business.  Our cleaning accounts included banks, manufacturers, real estate offices and schools, to name a few.  One of the nice things about janitorial work is that it is usually done at night or early in the morning.  That type of work schedule is very flexible.  It leaves you time to take the kids to baseball practice and ballet.  You have the time to be at every play and activity your kids are in!
My husband quit his teaching job and I sold my half of a business I owned and we started a janitorial company together. We cleaned the offices with our children at night. We made twice as much money doing this than we did teaching and running a store. And we worked half as much time!
In the beginning, when we were building the business, I would help Mark with the accounts.  My husband loves to clean.  A wonderful trait if you are looking for a spouse!  I lean towards the messy end of the cleaning spectrum.  I am not a talented cleaner.  But it was enjoyable for me to tag along with my hubby and tidy the lunchrooms and make sure the bathrooms smelled good and had some nice toiletries on hand.   This saved Mark some time and gave us an opportunity to be together.  Always a good thing for a marriage in my humble opinion.
As our business grew, we developed a supervisor.  This person was usually a retired sergeant or Petty Officer. He would oversee the cleaning crews.  That opened up more time for Mark and me to seek out new business.  Eventually, we were overseeing the work but not doing the work. That led to more quality time with the family!
We have taken the simple concept of a cleaning business and added lots of extra marketing touches that make your business easier to grow.  We have blended US Military Maintenance with our unique outreach to US military, veterans and their spouses. It creates an irresistible offer to the business you approach.  It is a community project that will enable you to help your fellow veterans as you grow your business .We have also created a unique opportunity to grow your business thru public speaking, media appearances and cause marketing! — We will be there every step of the way to mentor you.
Interested in finding out more about US Military Maintenance?
Mark and Tori Baird
760 730-3734
Share us on