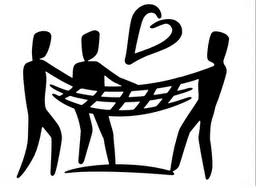 An employment safety net is being developed in every community of the US for our veterans. With 40% of transitioning US troops unable to find jobs that can feed and house their families, something must be done. Especially, since the vast majority of those veterans served in the Infantry and were involved in combat. These are the men and women who need sustainable employment the most.
A huge gulf is unavoidably created between those who serve in our military and the "civilian world." The ordered and structured environment of the Armed Forces stands in stark contrast to the anything goes world outside. And when these men and women serve in combat, the gulf becomes much wider. "They could never understand how painful and horrible that experience is. There is no use talking to civilians about it. They live in a fantasy world. "A Marine Sergeant recently told me.
And it is this wide crevice that must be bridged for our country's defenders to effectively re-integrate into a world of non-military people.  Far too many never make it. For decades after the Vietnam War, combat veterans could be found in almost every US park, sleeping in bushes. Most of them have died now.  – We must avoid this happening to our current young men and women who joined voluntarily after 9/11, the Gulf War that preceded it, and those that serve now.
Four out of every ten US veterans who served in combat will take 3-6 years to find sustainable employment. During this time, they often sink into deep poverty and deprivation. This too often leads to divorce and the loss of their children, which can cause an increase in alcohol use, which further hampers their ability to get employed.
I have worked closely with such US veterans since 1970.  Almost all of them were still teenagers when thrust into war zones where they saw their best friends die horribly. They also participated in killing too. – This is a trauma from which few ever recover from fully.
For whatever reasons, legitimate or not, for our country sending our teenagers to war, we have a moral responsibility to do whatever we can to help those who survive to get back on their feet.
Although the effects of serving in a combat Infantry unit usually never leaves a warrior's consciousness, those psychological injuries are greatly diminished when a veteran is able to work regularly and earn enough to support themselves and their families.
World War II was horrific by any standards. My uncles stormed island after island in the South Pacific fighting entrenched Japanese. As many as 50% of their buddies sometimes died before even getting to the beachhead. But when these men returned home, we had a booming economy.  Anyone able to work could find a job and buy a house. Consequently, there were few publicized issues related to war trauma. – Being employed daily helped keep their minds off of bad memories. And the ability to support their families, kept the crushing stress of unpaid bills and foreclosure out of their lives.
So what can we do to provide a Safety Net for our US veterans? More importantly: What can you do?
Here is the HirePatriots solution: Full time, sustainable employment for all US veterans is the goal. But for many that day takes too long to come. They are lost along the way.  So we must provide a means for them to work regularly and earn money until that day arrives.
HirePatriots.com is also the free One Day job board in the US for our military members and veterans. Residents in any community can hire a local service man or woman, or a recently transitioned veteran to help them with chores and repairs around their homes and yards. Since US veterans make up only 1% of America's population, when local residents embrace this program there are always enough of these jobs to support their local members of our Armed Forces, past and present.
This program has worked so well for the Marines at Camp Pendleton Marine Base that they distribute fliers regularly about the HirePatriots program.  "The connection made with our local populace, seems to reduce stress and that results in there being fewer incidents on the base between married couples. Too, we find that the connections they make in the community helps our Marines to prepare for returning to civilian life." A Family Readiness Officer on the base told me. — This sentiment has been reinforced over several years on the base. HirePatriots.com gets about 40,000 visitors a month from that base. And the local residents praise the program too; especially the Senior citizens who really need a younger body to accomplish a lot of their daily or weekly duties.
Businesses can also post their jobs on HirePatriots.com and search resumes for free. HirePatriots is one of the most visited sites in the country.  We connect companies with US veterans.
What we need is a HirePatriots.com website for every community in America.  These One Day jobs often result in veterans finding full time jobs also. An Army Ranger who took a Day job from a retired veteran impressed his older, fellow veteran with his work ethic and that the Ranger was hired as the COO for the older veteran's business that evening.
Are you willing to help get HirePatriots started in your community? It will help everyone. In San Diego where we got started, it won a variety of prestigious awards, including the Visionary Award for Creating Economic Development. Our program stimulates local economies. It keeps businesses in business and their employees employed.
HirePatriots looks for a patriotic or veteran owned business or organization to be the sponsor of the community website. That way we can promote them and help veterans at the same time.
Be the HirePatriots sponsor in your region and get your own customized HirePatriots website and job board. Our team of US veterans and patriotic volunteers will help you get TV, radio and press exposure to get the site launched. Then by word of mouth the news about site spreads. When citizens experience having a military trained and courteous veteran help them with chores, they cannot help telling everyone they know. And the vets who get helped tell of their buddies too.
P.S. If you are able, please support this vital free cause by making a tax deductible donation: http://bit.ly/pG6nMb
Mark Baird
CEO HirePatriots.com &
Patriotic Hearts 501 c3 non-profit
760-730-3734
Past Chairman: CA Economic Council
Past Secretary: United Veteran Council
Share us on