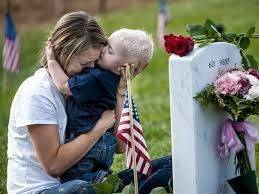 June 15, 1864, 200 acres of a 1,100-acre estate in Northern Virginia were officially designated for use as a national cemetery. Today, approximately 400,000 individuals are interred or inurned at the 624-acres of hallowed ground we know as Arlington National Cemetery.
While the cemetery was born out of the Civil War, there are veterans of every one of America's conflicts, from the American Revolution through today, interred there. The stories of the men and women laid to rest at Arlington, known and unknown, are the stories of America. By the end of the Civil War, there were approximately 15,000 service members buried at Arlington National Cemetery, more than any of the other 33 national cemeteries that were created during the war.
There are 407 Medal of Honor Recipients buried at Arlington National Cemetery, which includes the Medals of Honor awarded to the World War I unknown, World War II unknown, Korean War Unknown and Vietnam War unknown buried at the Tomb of the Unknown Soldier. The Vietnam War unknown was disinterred in 1998 and identified as Air Force Lt. Michael Blassie, but the medal remained at Arlington. The last Medal of Honor recipient to be buried at Arlington was Army Lt. Col. Don C. Faith, who died during the Korean War. His remains were not recovered until 2012 and he was interred at the cemetery April 17, 2013.
The Pentagon Group Burial Marker located in Section 64 represents the 184 people killed in the 9/11 attack on the Pentagon and those aboard American Airlines Flight 77. They are represented as a group of co-mingled, unidentifiable remains under a five-sided memorial. In addition to this group burial, many of the service members who died in the attack who could be individually identified are also buried in this section.
Do you have an interesting factoid about Arlington National Cemetery? Share it in the comments section.
Roshan Chandrasekara
http://hirepatriots.com/FortBragg
Share us on