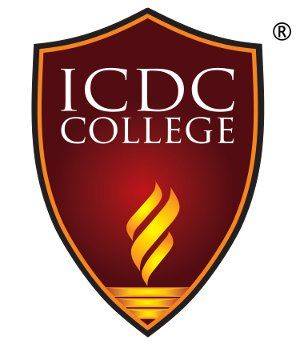 From being deployed and leaving the comforts of friends and family, to staying safe while in the line of duty, our heroic Military Service Members face a lot of stress. They return home, often literally, to a "hero's welcome," from a neighborhood, city, state, and country that are grateful for their sacrifice.
However, finishing their Military service obligations doesn't mean that the stress is over. Sure, they are no longer on the battlefield, perhaps the biggest stress of all, but upon arriving home, Veterans face a big responsibility – building a civilian career that will provide money not just for themselves, but also for their spouse and their children.
With that in mind, there are 3 big reasons for Vets to go to college and get formal career training:
Higher earnings potential – While transitioning to a civilian career, money can be tight. But while settling in is temporary, the benefits of getting an education will last a lifetime. College graduates typically earn higher salaries than those with just a high school diploma. Among 25-34 year old employees, those with an Associate Degree will earn, on average, over $7,000 more per year than someone with only a high school diploma[1]. As employees of all education levels gain workplace experience, that salary differential will only increase. By getting a college degree, Veterans are likely to have a higher career ceiling.
Civilian Employers Want College Degrees – Vets and Military personnel hit the job market facing a precarious situation. Many of them are trained to use some of the most advanced technologies, weapons systems, and information management tools on the planet. However, those programs are rarely used in the civilian world, and employers typically prefer those with a college diploma. So by getting training for a specific career, Veterans can hit the job market with a civilian background in healthcare, criminal justice, business and accounting, and more.
Tuition Assistance is Available – The government offers a wide variety of educational benefit programs available to Veterans, active duty personnel, and in some cases, their spouses and children. Depending on the program that is being applied for, Veterans and currently-enlisted Service Members may be eligible for up to three years' worth of benefits, not to mention addition programs whose funding is available for up to 15 years after service has been completed. Getting an education has never been more affordable.
While Veterans and Military personnel may enter the job market without the career-specific training that college graduates possess, they shouldn't worry, as they still have an incredibly valuable skill set that many civilians don't have. Those with Military experience are often taught strong, impactful, lifelong lessons about leadership, hierarchy, responsibility, and the importance of being goal-oriented.
So despite having incredible levels of training, Vets sometimes face an uphill battle establishing themselves in the workforce. But when they get a civilian education, they'll see a new world of options in front of them.
BIO
Dan Jacobs is a writer and editor for ICDC College's Military Division. He is passionate about Military issues, especially ones related to Veteran employment, transitioning to civilian life, and changes to Federal benefit plans.
[1] National Center for Education Statistics, Income of young adults. http://nces.ed.gov/fastfacts/display.asp?id=77  (Date: April 10, 2013)
Share us on