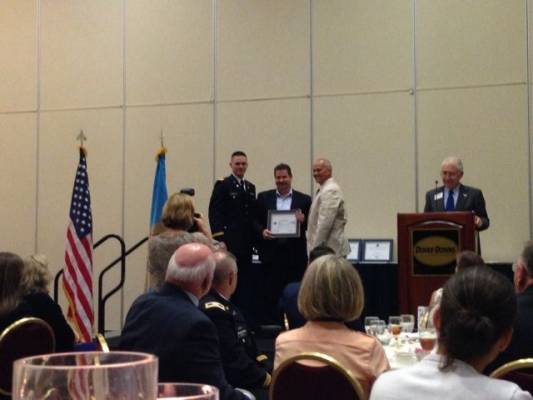 Ken Baxter, the Systemax Store Manager in Christiana, DE and Tiger Direct were recently recognized by the Delaware Employer of the Guard and Reserve for his support of employees in the National Guard and Reserve as a Patriotic Employer. Ken recently attended an awards ceremony and received an award plaque that is proudly displayed at the Christiana, DE store. As an Air Force veteran, Ken has been committed to hiring and supporting military veterans in his store. Ken was nominated for the award by an associate that is a member of the Guard and Reserve.
Note from Tiger Direct/ Systemax:
Tiger Direct and Systemax have joined forces with this great organization to assist our US Veterans in finding employment. Our goal is to hire 111 Veterans by Veterans Day in 2013. We are currently hiring in our retail stores, sales offices (B2B), and corporate location. Please visit Syx.com. Then go to careers under SYX Services and Tiger Direct to find a position suitable for you. http://www.systemax.com/careers.html
Thank you all for everything you do!
"A hero is someone who has given his or her life to something bigger than oneself".  – J. Campbell
Janet Burnett-Corporate Recruiter
Systemax Services/Tiger Direct
.
Share us on