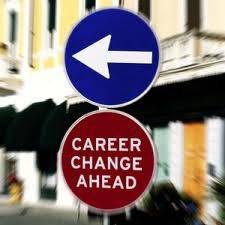 Despite having a proven work ethic, and a multitude of valued skills many military servicemen and women are having difficulty finding a civilian job.  Projections are being made for over 1 Million servicemen and women to leave the military over the next 5 years.  Moreover, according to the U.S. Chamber of Commerce Foundation currently 10% of post-911 veterans are unemployed, and the number jumps up to 30% for veterans under the age of 25.
To address this trend, many organizations have implemented programs to help veterans transition to civilian careers.   One of these programs is Patriotic Hearts.  This non-profit organization offers a comprehensive range of benefits from professional resume crafting and job posting, to mentoring and family assistance. Detailed below are additional means that every veteran should implement into their job search.
NETWORKING
Job Fairs:  Not only do Job fairs offer an excellent opportunity for veterans to learn more about the fields and industries they are interested in, but also provide a great place to to build contacts and interact with experts in the field.
Before attending the job fair, conduct an online search for information on each company you plan to visit.  Being informed and knowing more about each company than the competition will provide an edge and make the visit more notable.
Be ready to promote yourself.  If you don't explain your strong points, a recruiter or employer will not know you are the right candidate for the job. Prepare and practice a short pitch that highlights how your skills and experience will benefit that particular employer.
Follow–up with an email to each company you visited after the job fair.  Address the email to the recipient you met at the fair using their formal name, "Mr. Doe or Ms. Smith", and be sure to reference the date and event name where you met.
Social Media:  In 2012, 97% of recruiters used LinkedIn to screen applicants for job openings.  Learning more about the various social media available, such as Facebook, LinkedIn and Twitter, and establishing a profile that incorporates searchable keywords, will improve one's chance of getting noticed.   Remember that social media can act like a magnifying glass to your personal and professional career so it is best to eliminate any content that would potentially deter a recruiter.
RESUME & COVER LETTER
Highlight your Skills With a Civilian Focused Resume:   Often, service members possess many technical and strategic skills that are needed in the business sector.  To set themselves apart, veterans should have a strong resume that highlights their military accomplishments, but in a way that uses civilian targeted keywords and terms.
The first step is to identify the civilian field you would like to pursue and research what employers are looking for.  Your local transition officer is a helpful resource for assisting in pinpointing the career direction you wish to take.
Objectively assess your skills and experience.  A resume should highlight the experience and accomplishments that are most relevant to the hiring employer.   Sometimes more than one resume is needed if a veteran finds that they have a diverse set of skills that would appeal to more than one industry.
If you need professional help with your resume, click HERE.
EDUCATION & SKILLS
Address Any Skills Gaps.  According to the Bureau of Labor and Statistics, a person will have an average of 11 jobs in their lifetime.  Starting out in the military provides opportunity for training and work experiences.  However, some find that they are ready to do something different when they leave.  '
In Adam Stone's blog titled Switching Skills to Prep for Civilian Life, for the Military Times, one way to make a switch is to gain additional training by enrolling in reserve school for a new specialty.   Another option is to avail oneself to the to the many training courses that are being offered to veterans such as the "Sales, Training, and Placement" program provided through Patriotic Hearts.
With a current national unemployment rate in the double digits for our veterans, transitioning to a civilian career can be a challenge.   However, by actively networking, developing a targeted resume and cover letter, and addressing any skills or education gaps, veterans can level the playing and get their foot in the door towards a civilian career.
If you are interested in having a resume makeover please visit: HirePatriots resume service.
By Tamara Kapan, Esq and Contributing Editor for Resume2Hire
Share us on