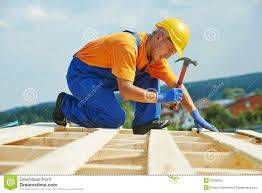 Learn how to be a roofer for free if you are a US veteran. Lots of jobs available!
A two-week roofing class starting
on Tuesday, April 14
at United Stated University, 830 Bay Blvd, Chula Vista, CA 91911. We have 4 seats remaining and we are offering full scholarships to qualified veterans.
If you know any veterans that would be interested in receiving free skill-training and job placement with one of GAF's Master Elite contractors, please have them email me directly.
Semper Fidelis,
  Sam Brake
Director of Business Development and Military Affairs,
  National Institute Of Training & Education
                       Address: 4601 Charlotte Park Dr Suite 360 Charlotte, NC 28209
Share us on