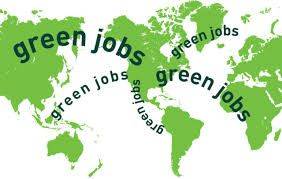 HirePatriots and its Veterans Green Projects is committed to creating jobs for US veterans in the renewable energy sector, including e-waste and energy saving. We are creating major sales opportunities and business opportunities. Contact our Veterans Green Projects director Mike Malott:  mike@veteransgreenprojects.org. Towards that end we are exploring options with the National Institute of Education and Training that offers classes in this industry. Here is some information they have asked us to pass along:
National Institute of Training & Education
At NITE, we take pride in our country and the services that military veterans provide in our honor. Because of this, we feel that it is important for all veterans to receive the training necessary to reach their occupational goals.
Reach Occupational Goals
Helping military veterans, spouses, or retired vets reach their occupational goal
Provide Opportunity
Providing students with the opportunity to earn a career in an in-demand industry
Affordable Tuition
We keep our programs tuition fees affordable regardless of status
Robust Technology
Our technology is designed to go beyond traditional learning environments
NITE TRAINING
Our training programs are specifically developed to give our veterans the necessary skills and confidence to improve their long-term employment prospects and their earning potential in high demand sectors with emphasis on the "Green" industry. These programs are delivered in the classroom or online, with a self-paced or instructor-led schedule. Training sectors include renewable energy, energy efficiency, transportation, information technology, healthcare, business, project management, and contractor trades.
Whether you are veteran transitioning from military to civilian life, the spouse of a military veteran, or a retired veteran, our programs will help create your success story in today's hottest industries!
Homebase Heroes is an upcoming military veteran initiative founded by the National Institute of Training & Education, to provide our nation's veterans with grant-funded training programs that can lead to industry-recognized certifications for employment, career advancement, or assistance with the transition from military to civilian life. Homebase Heroes is due to launch in January 2014.
TRAINING LINKS
Renewable Energy: http://nite.org/sectors/1-Renewable-Energy
Energy Efficiency: http://nite.org/sectors/2-Energy-Efficiency
VETERAN WORKFORCE DEVELOPMENT
NITE is dedicated to working with employers to find jobs for our military veterans. Imagine that you have the ability to work one-on-one with a staffing agency, but don't have to pay any fees. Our proactive veterans are ready to take the first step and invest in themselves.
The National Institute of Training & Education provides placement services for FREE. There is no charge for either the veteran or the employer. With a placement rate goal of 90% or higher, NITE has the staff and technology to assist our veterans every step of the way. Here's How It Works:
▪ Assess Employer's workforce needs and individual requirements.
▪ Provide Employer with training program that veterans receive.
▪ Add any soft skills training in addition to our industry-training program.
▪ Schedule and deliver training(s) based on Employer's hiring schedule.
▪ NITE would provide Employer with a database of veteran candidates that align with initial assessment.
▪ Utilize outside funding sources to provide a no cost solution to Employer.
▪ Provide continuous support to employer.
Also please check out the tremendous opportunities at Veterans Green projects: http://veteransgreenprojects.org/
Share us on