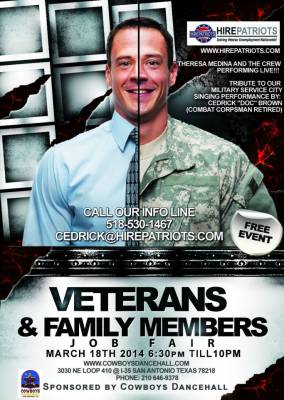 TIPS THAT CAN HELP VETERANS TRANSITION EASIER
Jim Vimes, commander of AmVet Post 133 wrote an article to help recently discharged vets ease their transition from active duty to civilian life in 2014
Here is his 10 points to easing the transition from military to civilian life.
1) Start early as possible
2) Asking for help is sign of maturity and strength, not the other way round
3) Assess needs of family members regarding finances, health care, housing, education, etc
4) Determine residency
5) Identify friends, both military and non military who are in the civilian sector and request an exploratory conversation. Learn what they are doing, how their transition went, what worked and didn't
6) Explore potential career options on talents, expertise and enjoyment
7) Determine additional benefit eligibility through the Dept of Veterans Affairs
8) Locate resources in the local community or the community you will be moving to Resources like www.uniteus.com help identify where resources may be found.
9) Find a mentor
10) Once a resume is in place, customize the message to your audience.
See more "HERE."
There is more to the story…..
It helps if you connect with other veterans, who have made the transition into civilian life. Must will share the problems they went through, so you don't have to experience them yourself.
Since there are not many well paying jobs right now; except in the oil industry; it's a good time to think about starting your own business. That might be a little scary to some of you, but there are opportunities, and people interested in helping start a new life..
Such a group of people can be found at "Veterans Small Business Association"
*****All you have to do is reach out to others, and ask for help.******
Share us on