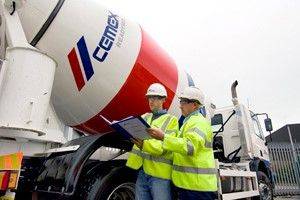 YOUR NEXT CAREER STARTS HERE!!
Our client is a global building materials company that provides high quality products and reliable service to customers and communities throughout the Americas, Europe, Africa, the Middle East, and Asia. They produce, distribute, and sell cement, ready-mix concrete, aggregates, and related building materials in more than 50 countries.
The company has a solid reputation and a strong commitment to delivering outstanding customer service–day in and day out!
As a ready-mix concrete driver or fleet mechanic, you will have:
Great long-term CAREER options
Excellent pay & benefits
Flexible schedule
Home every night
Relocation incentives
Sign-on and retention bonuses for drivers
Drivers UP TO $65K!!!
Mechanics – competitive pay based-on experience
www.performancesearchgroup.com/truck-jobs
Our client established our Values and Code of Ethics to ensure that all of our employees abide by the same high standards of conduct in their daily interactions.
Values
An organization of people with unmatched passion and integrity:
Who work safely and demand others do also
Who thrive in an environment of autonomy
Who look for a better way every day
Who seek the best for the company and not only themselves
Who build intimate customer relationships
Who are exceptional communicators
Link to web application  https://cemex.hrv.io/53a079419d99a4126c417345
Erinn McMahon
CAREER PARTNERS INTERNATIONAL – Houston/Dallas/Austin/Louisiana
       & Performance Search Group – A Division of CPI Houston
Share us on