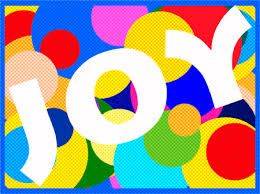 I am blessed and fortunate. The Lord has allowed me to help others. Everyday jobs are posted on HirePatriots.com and nearly every job is taken right away. Veterans bearing financial stress are relieved and so are their families. And when we are able to host military marriage retreats and have a room full men and women that have borne a tremendous weight for us, it is so wonderful to see them smile and be filled with hope and reignited romance and love for eachother. God has given my wife and me purpose and joy! Everyday we give our time and resources to make others' lives better. It satisfies us to our very souls.
And God has also given us vision, a belief that the Lord will also provide and allow us to help many more. We are always filled with hope and expectation as we look towards tomorrow. We see hundreds of HirePatriots chapters all across America. Local volunteers and businesses also called by God will join us and offer the talents and resources God has provide them so that in every US community residents, businesses and veterans and their spouses are linked together and helping eachother.
I think life can be hard for all of us. The rich have their problems and worries, just as the poor do and those in between. None of us escape trouble, worry and suffering. Some of us try to forget and feel better in ways that are temporary, don't really work and that actually make our lives worse. We are always looking for something to make us feel better. And sometimes we say or do something that makes someone else laugh, or smile and for that moment our burdens are lifted and we are lifted into the sunlight and get a breath of fresh air. But then we return to our personal search for meaning, purpose and fulfillment, instead of realizing that the answer is right in front of us.
The Bible says, "Whoever brings blessing will be enriched, and one who waters will himself be watered." And Jesus reiterated this many times with statements like, "You will receive more joy by giving to others than by getting for yourself."
My wife and I once lived well. We had a home at the beach with our own boat dock. We bought what we wanted whenever an impulse spurred us, without any concern for the cost.  Occasionally we did things for others and felt good about it. But in truth most of our lives were about us, not others. Nowadays, all that is gone. We live in an old two room cabin. We dress in discarded clothes, eat whatever the local food bank offers, and drive a 20 yr. old economy car that someone smashed into. And we have never been happier!
"Real joy never comes through the abundance of possessions. Happiness that is lasting comes by giving, not receiving." Jesus
Join us!
Mark Baird
HirePatriots.com
Patriotic Hearts
760-730-3734
Share us on