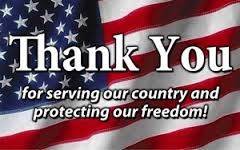 Here are two great books for US veterans and their supporters.
An American Crisis: Veterans Unemployment: This book is a compilation of advice from 26 veteran advocates from various viewpoints and experience. It has been a best-seller on Amazon and in book stores. If you are a veteran looking for work; or, if you are a company that wants to hire them, this book is for you!
The Patriotic Business Plan: Strategies for Sensational Success: This book shows businesses how to create a cause marketing plan that will increase their popularity and profits. It is great for those starting a business too.
Share us on