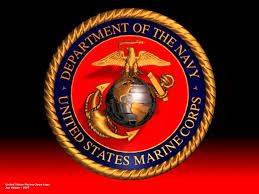 Hi my name is Joshua Tisdale. I am 27 years old and I'm currently a Sergeant in the United States Marine Corps on active duty. I had done construction for about 5 years prior to joining the Marine Corps. I found out about HIREPATRIOTS.COM through a friend. First and foremost I wanted to say THANK YOU for the website you have created and for creating work opportunities for our active duty and veteran military men and woman! I love doing construction and building! It keeps me busy and helps me hone my skills so that one day when I am no longer active duty I will start a business. I have personally been using HIREPATRIOTS.COM for about 2 years and I have had wonderful opportunities to meet great people who support and appreciate they're military. All the people I worked for through HIREPATRIOTS have given me opportunities to work, keeping me busy on the weekends and a little extra spending cash.
I meet a very nice lady by the name of Shirlee Smith about a year ago and she had been giving me work in Laguna Hills up until October when I moved out to Jacksonville NC. I wanted to see if they're is anyway I can recognize MS. Shirlee Smith for everything she's done for me and for what she still continues to do. She wanted me to stay in California and keep working with her but circumstances wouldn't let me. She is such a wonderful person and has helped me out so much!
I still get on HIREPATRIOTS out here in North Carolina and I always see her posts on there. Secondly like I said I live in Jacksonville, NC and would like more opportunities to work on the side and weekends. I never see anything on there for really anything other than California… I try craigslist and nothing really ever pops up on there either. Is there any way to market this website to everywhere else? I don't really know how else to ask that… Is there a different website similar to yours for the east coast?
(Yes. I am working with an Army Colonel. He has a HirePatriots website for North Carolina: http://hirepatriots.com/supply-needs-llc. Please contact Colonel Phil Foster. he can use your help in getting our program started. There are just two things to do: One, get some civilians to post One Day jobs. Two, let local US veterans know.) 
Thank You for your time and everything you've created to help the active duty and veteran men and women who serve and protect our country!
Sincerely, Joshua Tisdale
(Sergeant Tisdale: Thank you and your fellow Devil Dogs for your stalwart service to us and our country!)
Share us on