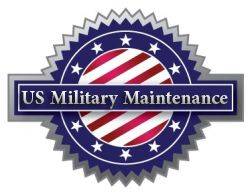 US Military Maintenance is a nationwide business that is owned and operated by US veterans. It is both a business opportunity and a means of employment for our nation's military members, past and present.
US Military Maintenance gives patriotic companies, realtors and property managers an opportunity to hire the men and women who risked their lives keeping our nation safe.  These veterans are thoroughly trained in keeping everything immaculately clean. White glove inspections are routine in the US military.
US Military Maintenance is a full service company. In addition to janitorial cleaning, we provide building maintenance, grounds maintenance, window cleaning, carpet cleaning, building security, and secure document shredding. We are a one stop maintenance company.
US Military Maintenance is a program of Patriotic Hearts, a 501c3 non-profit and HirePatriots.com. We provide employment and entrepreneurial opportunities for US veterans. We assist companies in recruiting and reaching out to the US military. And we provide a patriotic community program to municipalities, schools, clubs, companies, and organizations.
For more information:
Mark Baird
760-730-3734
Share us on