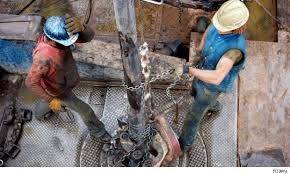 Companies in the Oil Industry have been contacting HirePatriots regularly, asking for our help in hiring US veterans for work in their oil fields. There are a wide variety of various jobs. The pay is very good. We have already put several veterans to work for them with a starting wage of $80,000 a year, plus benefits.
Here is an opportunity to get your foot in the door of this burgeoning industry starting at $21 an hour and then to jump to $28 an hour and more. This position includes full benefits, housing, and pay increase every 90 days.
Please contact Hayley, and make sure you let her know that you were referred by HirePatriots.com.
Hayley Matthews
Executive Assistant & Operations Manager
406-755-8387 ( VETS)
406-212-6649  Mobile
Share us on