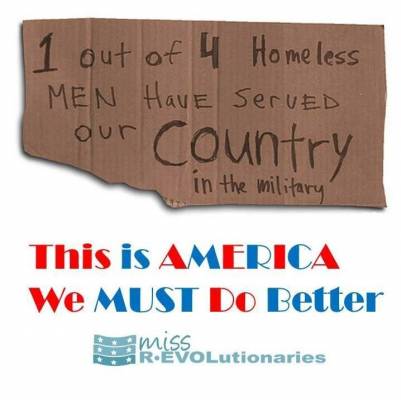 Carrying about the welfare of US military, veterans and their families has nothing to do with agreeing with any war or political view. It is just about the people, the citizens that volunteer to defend us and who take those risks for us.
HirePatriots.com is a simple solution to prevent most US veteran homelessness. It has helped many thousands of Marines, sailors, veterans and their families here in San Diego. Now, local HirePatriots.com websites and One Day job boards for veterans are popping up all across America with our help. HirePatriots.com is creating a nationwide One Day Job safety net for our military, veterans and their spouses. We build, manage and host HirePatriots.com websites and job boards for our members.
HirePatriots' efforts and the additional programs and events that it creates for US veterans depend upon donations. We are a force of patriots and veterans. But there are monthly expenses that run into the thousands every month. We offer our services for free. But the companies we hire and pay to provide the resources we need do not. Our needs and expenses are the same as any business, but we are a non-profit. We depend on people and businesses and organizations and clubs who believe in what we have done and what we are doing to do to keep us going.
HirePatriots.com provides a free One Day job board to hire local active duty, NG&R and veterans in your area when you need help around your home or property for a day or more. HirePatriots.com has proven that it strengthens communities, stimulates economies, and provides immediate and affordable help for homeowners and businesses.
HirePatriots is also a great help to senior citizens who live on fixed incomes. By posting their chores on HirePatriots.com they say how much they can afford. The jobs are taken and veterans appreciate it. It is not just the money they earn but helping others is what veterans are trained to do and enjoy doing. Everyone wins with HirePatriots. It is a great way for any community to show their appreciation for US veterans in a practical way.
Please visit HirePatriots.com. Subscribe to our blogs. Submit a blog post if you have something important, interesting or entertaining for veteran. Send it to hirepatriots@gmail.com.
Share us on