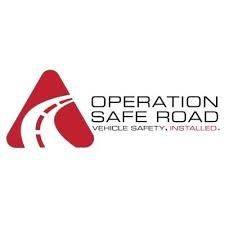 I wanted to share an opportunity we will have coming up potentially employing several veterans in your area.
Our company, Premiere Services, has partnered with several veteran organizations such as Wounded Warriors, Hire Patriots, ETC. in order to provide employment opportunities for local veterans. Although this is not a full time position, it is a perfect opportunity for veterans looking for additional income or veterans going to school. Most of the work is for large fleets. For example, we just employed 4 veterans for 45 days, working at night installing back up sensors at the Anaheim, Ca. FEDEX hub. We have a ton of work coming down and as a retired Marine myself, I know that this transitional period can be challenging for many.
The scope of work will include the installation of various dash cam systems, in cab DVR, and back-up sensors. We would prefer to have active duty or veterans with some 12 volt installation experience, however, this isn't mandatory. I will be reaching out to every state and local employment agency in Texas to staff this project. Please contact me immediately with potential candidates that you feel would be a good fit for this project.
Here are some of the logistic specifics:
Dates:
Monday 24 August – Austin, Tx. (2 Veterans)
Wednesday 26 August – Houston, Tx. (2 Veterans)
Thursday 27 August – Houston, Tx. (2 Veterans)
Pay Rate $16/Hr
This project is a pilot for Ryder and is going to develop into a multi-month project.
If you have any questions please don't hesitate to contact me, Ron Rawls, at  rrawls@premiereservices.com and please take a look at our website.
Share us on