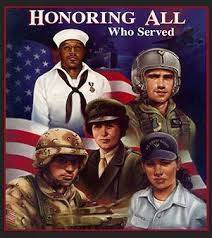 Over the years, Veteran organizations have expanded to take on the task of helping millions of veterans deal with the transition from military life into civilian life. Some of the organization are helping veterans deal with Post Traumatic Stress Disorder (PTSD), or recover from physical war injuries.  Others focus on temporary and permanent housing, while others focus on job placement.
Organizations like "Veterans Small Business Association Foundation" is helping to develop Veteran Entrepreneurs.  Putting a veteran into an appropriate business, and mentoring them so they have early success, is not only good for a veteran, but for our economy. Many of these Veteran Entrepreneurs hire other veterans who are not ready to become entrepreneurs themselves.
The Need for Veteran Organizations: One of the problems faced by several veteran organizations is that they don't have a regular place to hold their weekly meetings, and haven't always taken advantage of VFW (Veterans of Foreign Wars) facilities. In some towns, there isn't a nearby VFW post , so meetings are held at whatever place is available on a particular night. One person who took up the task of providing a place where several veteran organizations could hold their regular meetings is Chuck Atkinson, President/Founder of Veterans Association of North County in Oceanside, California.
Chuck was able to talk the City of Oceanside into giving him an abandoned police station in order for the 30 veteran organizations in the northern San Diego County area to have a permanent place to hold meetings and other veteran activities. The facility required complete renovation.  Chuck was able to get some work completed by a Long Beach, CA contractor, who donated his services to at least make the facility usable with new restrooms and a meeting area. — Donations are needed to completely build out the remaining area into conference rooms and offices. — You can read about all of the services that are conducted out of this facility "HERE"
Many veterans don't know about all of the services offered by these non-profit organizations.  Many veteran organizations are under funded, so veterans only know of them through word of mouth or from job fairs..
Rallie Rallis, owner of R Rallis Enterprises, held "Veteran Small Business Expo" in Oceanside, California on February 8, 2014, with several veteran organizations, including Hire Patriots, VSBAF, ReBorn Vets, Operation Veteran Rebound, and several more.
The goal of the event was to get the word out on the services available to veterans, and show veterans how to become entrepreneurs. Watch the recap: "Feb 8, 2014 Veteran's Small Business Expo"

Rallie Rallis
Share us on