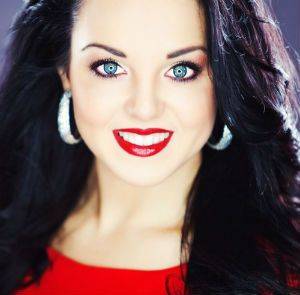 Veteran's Holiday Homeless Relief Drive – help celebrate Christmas and ring in New Year's 2014 for at risk homeless military families and Veterans in South Dakota.
Please join the Department of South Dakota American Legion Auxiliary, The American Legion Post 15, and Miss Siouxland in providing a comfortable Holiday Season and New Year's to our Veterans and military families in need throughout South Dakota.
Contribute an American Legion Auxiliary (ALA) "Buddy Basket" filled with household relief items, a single household or hygiene item, shopping gift cards, or monetary donation through January 25.
Drop-off/Delivery locations: The Broadcaster/Plain Talk, 201 W Cherry Street, Vermillion, SD 57069; Berakhah House, 400 N Western Avenue, Sioux Falls, SD 57104; The Cornerstone Rescue Mission, 30 Main Street, Rapid City, SD 57701; RadioShack®, 204 S Chicago Street, Hot Springs, SD 57747. 
Monetary Donations can be mailed to: American Legion Post 15, Veterans Build (South Dakota Homeless Housing Fund), 1701 Legion Drive, Sioux Falls, SD 57106 or The Cornerstone Rescue Mission, Attn: Vet Relief Drive, P.O. Box 2188, Rapid City, SD 57709.
The South Dakota school systems or youth organizations raising the most in relief items will receive a telescoping flagpole and USA Flag. For further information, please email  Autumn.Simunek@gmail.com.
ALA "Buddy Basket(s):" Home-warming Welcome Recipe: Assemble a Laundry Basket/Waste Basket filled with: Paper Towels –Bathroom Tissue – WindowCleaner – Scrubbing Cleaner – Rubber Gloves – Cleaning Sponges –Dust Pan w/Hand Broom – Light Bulbs– Shower Curtain w/rings –Bath Towels – Laundry Detergent – Eating Utensils –Dishes; Frosted with clear wrap, bow and greeting tag/card.
Contribute Single Item(s) of need: Towels –Sheets (single bed) – Shower Curtains – Alarm Clocks–Hygiene Products (shampoo, deodorant, shaving cream, etc.) -Shopping Gift Cards – Household Kitchen Items – Winter Coats – Gloves – Hats
Thank you for supporting – Rapid City Cornerstone Rescue Mission,  Sioux Falls Volunteer of America, Dakotas' Veteran Outreach and Berakhah House; The American Legion Post 15 Veterans Build – South Dakota Housing Fund
Share us on