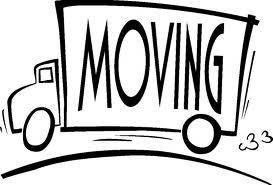 VETERANS MOVING HELP, THE NATION'S FIRST MOVING LABOR COMPANY THAT FOCUSES ON EMPLOYING VETERANS, IS HIRING VETERAN MOVERS NATIONWIDE.
Veterans Moving Help is growing quickly. The company has recently expanded to Atlanta, Austin, Charlotte and the Washington DC area and it won't stop there. With the tremendous amount of growth in the national housing market people are rushing to purchase a home before interest rates get too high. This means an increase of people looking to hire a moving company.
Veterans Moving Help hires a 100% veteran workforce. The reasons for this are that veterans possess leadership and teamwork skills unmatched by their civilian counterparts and veterans are trustworthy, dependable, drug free and have a strong work ethic. Having these types of employees benefits Veterans Moving Help by streamlining the company's operations and therefore allowing Veterans Moving Help to pass these cost-savings onto the customers.
Veterans Moving Help is seeking Veterans to load and unload rental trucks including U-Haul, Penske, Budget and Ryder. We also load and unload ABF U-Pack trailers and PODS containers and many other trailer types and containers. Veterans Moving Help can move anything to anyplace. We provide local as well as state to state moving labor and moving labor services.
If you are a Veteran seeking employment, please feel free to call 888-905-3348 or fill out the employment application form at http://www.veteransmovinghelp.com.
Share us on