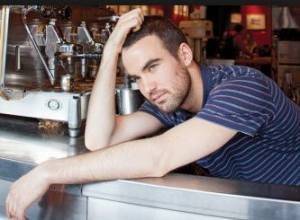 YOUNG VETERANS UNEMPLOYED
 IT'S ASHAMED WHAT HAPPENING WITH OUR YOUNG VETERANS IN TODAY MARKET.
Given the risks they endure, it is troubling to think that many military veterans are having trouble entering the civilian labor market. While older veterans typically earn more and have similar employment rates as non-veterans in their same age group, that's not true for younger veterans.
UNEMPLOYMENT RATE
In 2013, the unemployment rate for young veterans aged 25-34 was 9.1 percent, compared to 7.4 for non-veterans in the same age group. This is the cohort that enlisted after September 11, 2001 and some risked their lives in the harshest battles of Iraq and Afghanistan.
People who attend higher quality schools—community colleges or universities, as indicated by higher graduation rates, not-for-profit status and graduation of students into higher paying fields—are significantly more likely to list higher-value skills on their resume, even controlling for experience, level of degree and major.
HIGH VALUE SKILLS
The high-value skills that are in demand, include network security, risk management, automation, JAVA programming, critical care nursing, financial forecasting, software development and business development.
For these reasons, young veterans need to better prepare themselves, and aim higher when it comes to college enrollment, and high-quality colleges and universities. The better your education the more access to good paying careers.
The other thing you can do to be in demand when you finish your education, is to be a business owner, so you can apply your training, and sharpen your skills.
"Veterans Small Business Association"
has some income opportunities that will provide practical experience to help with your career.
Share us on