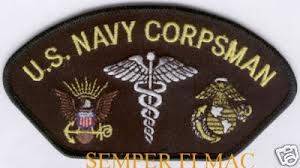 Living near a US Marine base has been an inspiration. Meeting and getting to know these extraordinary patriots is an honor. They are my motivation everyday. My wife and I enjoy giving our lives to them in service, just as they are willing to do for us.
If you are a business. Please post jobs for veterans and their spouses on HirePatriots.com. And if you are a resident, post any chores or repairs you need doing around your house or yard. It gives veterans a chance to earn some very needed extra income.
Here is a video about my recent conversation with a Navy Corpsman.
And please check out my new book: "An American Crisis: Veterans' Unemployment: Stand By Them/How You Can Help/ Solutions."
Share us on