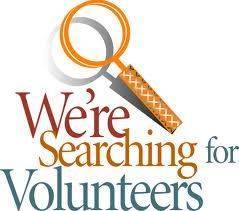 Patriotic Hearts is a 501c3 non-profit that promotes patriotism by involving US citizens in assisting their local US veterans and their families. We create multiple opportunities for volunteers to participate and to become patriotic leaders in their communities.
We encourage school teachers to make Patriotic Hearts a class project. And we look for community service clubs and veteran organizations and military friendly businesses to participate too. We provide a dozen free programs to assist US veterans and their families.
Our website is HirePatriots.com. It ranks in the top 1% of all websites. It has a Careers and a One Day job board for companies and residents to hire veterans. It also has a blog connected to all of the social networks. We provide these sites to communities for free. Our volunteers are able to post information on their HirePatriots site and promote events, people and organizations that help American veterans.
Here are some of things that volunteers can do to get a Patriotic Hearts chapter started where they live.
1) Call local business that post job openings in your town newspaper and ask them to post their jobs for veterans on HirePatriots.com. (Because of the popularity of our job board we ask for a $25 donation for each career job posted. This creates a fund for our volunteers to use to make posters, and to host Patriotic Hearts events in their area. )
2) Call local TV and radio News programs. Ask to share for a few minutes about this community initiative on one of their broadcasts.  Every major News station in the US has helped our volunteers spread the word.
3) Ask your local elementary school principal to consider getting a HirePatriots website for their students to use as a patriotic project. Ask local clubs, orgs, businesses and even politicians to sponsor a HirePatriots site for your community too.
4) We create fliers and posters for our local volunteers. Pass these out at Chamber sundowners for businesses to put in their windows. Pass them out at popular events. You can even set up a table in front of popular department or grocery store. Ask friends and neighbors to pinch in and pass out fliers too.
5) Host a Patriotic Hearts fundraiser. We have developed a coffee fundraiser that private labels the bags with the emblem and motto of the club, school or business hosting the event. And we have QR coded ID tags for kids. And we host dinners and golf tournaments.  Maybe you have a great idea too! We would love to hear it.
6) Take copies of our People Magazine feature and read it at a local church or club. Ask them to help spread the word and to get more jobs posted for veterans. Give a talk to your local Rotary club, VFW, senior group in your town.
7) And we always need people with social networking, business, marketing, non-profit, grant writing and management skills. We are an entirely volunteer force.
Contact us today. Promote and teach patriotism. Pitch in for your local veterans. Make America a better place. Stimulate your local economy. Become a patriotic spokesperson. Be a Patriotic Heart!
Contact: Mark Baird/ mark@hirepatriots.com/ 760-730-3734
Share us on