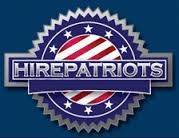 In addition to our One Day and Careers job board, and our efforts to help veteran entrepreneurs, we also create job of our own for US military, veterans and their spouses. Our mission is to make sure that any US veteran that needs to work and earn a full time or part time income has the opportunity to do so.  Through our website and our affiliations with businesses we have several options if you want to help our cause and make money at the same time.  We pay a 50% commission to everyone who brings us in a sale of any product or service we provide.
Here is a quick list. If you want to know more, please give us a call at 760-730-3734.
1)      Our most lucrative program is Veterans Green Projects (http://www.veteransgreenprojects.org/)Companies are enthusiastic about donating their electronic waste to us so that we can hire US veterans to recycle it. The Director of this program is Michael Malott (USMC). If you want to call companies, schools, cities and organizations and let them know about HirePatriots and our e-waste program when they schedule a pick-up we will pay you 50% of the net profits. This is residual. Every time an e-waste donation comes in that you originated you continue to get 50%.
2)     HirePatriots has a national sales team that is run by Cedrick "Doc" Brown a former Navy Corpsman. He will help you to get started and to succeed. Of course, Tori and I also participate in giving you the all the direction and extra encouragement you need. He is a list of the sales products and services we provide:
Job Fairs: We host job fairs for US military, veterans and spouses. Companies purchase booths for these events.
Virtual Job Fairs: Our new job board permits us to hold online job fairs for industries and companies anywhere in the world. This requires sophisticated technology that we provide.
HirePatriots Memberships: The most effective way for HirePatriots to recruit, market or brand a company is by bringing them aboard as HirePatriots Member. They receive a fully functional customized HirePatriots website, job boards and blog of their own with its independent web address. Then we assist them is building them an effective cause marketing strategy.
HirePatriots Careers Job Board: We provide companies with the most advanced technology available to help them to recruit the right US veterans for their open positions. We provide several pricing options. (http://careers.hirepatriots.com/employer/pricing/)
HirePatriots.com Advertising: Our website in one of the top ranked websites in the US and the world. Companies can purchase both banners and blog posts that will appear on HirePatriots.com.
We also provide One Day jobs posted by local residents when they need help around their homes and yards: http://hirepatriots.com/job-boards/day-job-board
Of course, we have a Careers job board too: http://careers.hirepatriots.com/jobseeker/search/results/
Upload your resume to our job board and then write and set an appointment with us and we will connect you with some companies in your area that want to hire US veterans with your experience.
At your service,
Mark & Tori Baird
CEO: HirePatriots.com
Chairman: Patriotic Hearts
mark@hirepatriots.com
760-730-3734
People Magazine's Heroes Among Us
Past Chairman: CA Economic Council
Past Secretary: United Veteran Council
From President Bush: The Congressional Medal of Merit
From President Obama: President's Volunteer Service Medal
From San Diego: The Visionary Award for Creating Economic Development
From the Chamber of Commerce: The Extra Mile Award
From ABC TV: The Leadership Award
From U.S. Veterans & Families: Liberty
Author: An American Crisis: Veterans' Unemployment
Author: The Patriotic Business Plan: Strategies for Sensational Success
Share us on