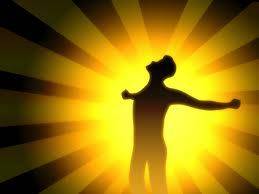 Ten years ago, I thought that my wife and were done with labor and were starting a life of ease. But we are nowhere near retiring.  God gave us a 'calling' late in life. It has required every ounce of our resources and strength. I sometimes wish I was in my twenties instead of my 60s. For ten years, we have been building HirePatriots.com and our 501c3 non-profit, Patriotic Hearts. We began next to Camp Pendleton Marine base, in Oceanside, where my grandpa and uncles were US Marines during WW II.
After a wounded US Marine knocked on our door and asked if we had any work to do around our house and yard for him to earn some extra money to get the lights turned back on in his house for his wife and kids, our lives dramatically changed. We created a free job board called HireMarines.com for residents to hire Marines and their spouses for help with chores and repairs. We knew that God was in this when we began getting 10,000 visitors a week!
HirePatriots.com is now in 35 states and in over 100 locations. We also put on Military Marriage Retreats, where we use "Husbands loves your wives. Wives respect your husbands" as the basis of our study. We think that everyone who has attended is still together. This is pretty good because it has been reported that the enlisted US Marines have a 90% divorce rate, at least they did during the active wars in Iraq and Afghanistan. — These retreats are 3 days long, all expenses are paid. We stay in a luxury hotel on the jetty of Oceanside Harbor.
We have held a dozen military job fairs with 100+ companies attending each. But now we do something better. We bring the transitioning veterans to company locations and hold a day-long seminar for them that teaches them the keys to finding the right job right away. Afterwards, the company interviews them for their open positions. We bring 50 to 350 job seeking veterans to these seminars. It saves companies lots of time and money.
We also have a Veterans Green Projects program. We ask companies to donate their electronic waste to us (computers, printers, etc.). They receive a donation receipt for the value of their e-waste. We hire and train and certify US veterans to be e-waste recyclers. We even put them into business for themselves if they want. 50% of their gross profits goes to support our non-profit. 50% goes to them. We are in several states.
We had to give up everything getting this ministry going. We sold our house, cars, and investments. But many Christians have written to say that God told them that he was removing our financial difficulties this year. It looks like they were speaking from the Holy Spirit. Many excellent blessings have been coming our way.  Some outstanding US veterans and patriots have joined us and made a huge difference. Our future looks very positive and bright.
If you are retiring or if you already have and want something meaningful to do that is very rewarding, give us a call. We will give you a dozen ways to fill your life with joy and purpose!
Mark Baird
760-730-3734
Share us on