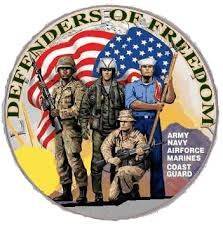 Almost a half a million One Day jobs have been posted in San Diego on HirePatriots.com since its inception. These jobs have been taken by local US Marines, sailors, veterans or their spouses. They earn money at local residences and then spend that income in our local towns. HirePatriots participates in growing our economy and keeping our area's businesses in business and their employees employed.
Many veterans will take several years after leaving the military before securing a sustainable job. Our One Day job board makes this difficult transition period much easier.
HirePatriots is a critical source of income for our veterans. HirePatriots has held 12 job fairs in San Diego, with an average of 100 companies and over a thousand job seeking veterans in attendance at each. Through the relationships developed at those events with company HR teams, we have been able to place hundreds of pre-qualified US veterans directly into jobs by introducing them personally to hiring decision makers.
The majority of one day jobs are posted by residents over the age of 65. They enjoy becoming friends with our veterans. They also enjoy getting work done that they could not afford if it were not for our program. Thousands of our older citizens are helped every year through this unique program.
HirePatriots.com has had a significant impact on the lives of many thousands in San Diego. Its popularity has lifted it to the top 1% of the most visited websites in the US and the world!
We are now expanding this simple but powerful solution across the country. We are asking every patriotic resident to pitch in and post jobs for their local US veterans and their spouses. Contact us if you want to participate.
Mark Baird
760-730-3734
Share us on