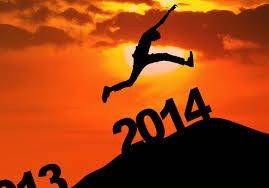 HirePatriots is always excited to be doing the Lord's work. It is an honor to be called to serve our US veterans and their families. It was a rough ride when we first came down the mountain back to Oceanside at the beginning of this year. But we righted the ship and have been able to start several new programs that have been a big help to our beloved veterans. And we have expanded our vital One Day job board for veterans to 42 states!
We have been holding
advanced transitional seminars
for veterans looking for work. We have been holding
hiring events
for companies that brings dozens of work ready veterans to their location to meet the staff and to begin interviewing for jobs that day. I have
finished my second book
. It has been selling like hotcakes:  
The Patriotic Business Plan: Strategies for Sensational Success
. This book explains the immense value for businesses, schools, churches and organizations that starting a HirePatriots program in a community offers. And it shows them how to get our program started in their community, step-by-step. We have also gotten our
Veterans Green Projects
 program up and running. And we have started a new program that
certifies veterans as project managers
for companies. Plus, I have started a new program to put veterans into business in the commercial maintenance industry called
US Military Maintenance
. Here is one of the veterans I am helping to get his own janitorial business started in Los Angeles: 
http://hirepatriots.com/militaryclean
.
Our funding is still paltry; but, we hope that we are bringing glory to God by persevering and accomplishing more and more 'good deeds'  as a testimony to God's love for our youth that volunteers to defend our country.
Our greatest disappointment was not being able to host a military marriage retreat this year.  It costs $10k to put these on and we never had that much in our coffers. Unfortunately, our recent wars have created a myriad of divorces in this generation of veterans. The numbers seem to be around 75% – 85% of our enlisted veterans 2002 to present. In eight years, our biblical retreats have kept all attending couples still together. We are making that funding a priority this year so that we do not fail our military in this way again.
If you want to help us to help our dear veterans and their families please make a donation
HERE
. We also accept cars, boats and RVs.
My God bless you and yours,
Mark & Tori Baird
Share us on