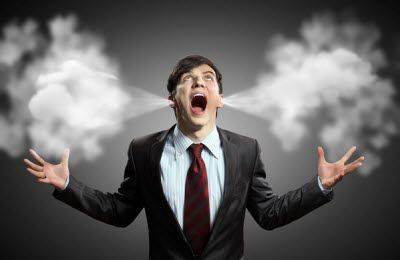 JOB HUNTING SUGGESTIONS
When you are discharge from the service the first thing most do, is look for a job, without giving a lot of thought to what they want to do, or best qualified for.. Once the military paycheck stops, the reality of needing to make money soaks in, and stress begins for some.
Don't rush into job hunting, until you think what you have a passion for, and then see if there is a job opportunity that to pursue your passion.
MOST PEOPLE START JOB HUNTING BY…
Most people start by submitting their resume to as many companies as possible, and answer every single ad that crosses their path. And still, are not getting any interesting job interviews. They ask what could they possibly be doing wrong? Is there anything one can do to improve their chances, or is it just bad luck?
We will share a few hints that will potentially help you spice up your resume and turn you into a more eligible candidate. Once you start getting interviews, it will be up to you to demonstrate your skills and finally get that job you are waiting for.
WHERE TO START
Don't send the same resume to all the companies. Tailor it to what the business does, and how your skill can help. Your military experence skills should be relevent to the civilan job you're seeking.
– Your professional objective: It should be strongly and positively worded. Remember that this defines the kind of work you want to do within your profession, in the clearest and simplest of ways. Make sure that the rest of your resume supports this objective.
– Keywords: Use phrases that are important to your target employer or industry. Hiring managers will look for keywords that match the company's and the job's needs
– Maintain your target market in mind: Ask yourself, "If I were the employer, would I interview this person?" Unless the answer is an unqualified yes, you still have some work to do.
– Explain exact responsibilities: Do not just name the job titles or responsibilities you had in the past. Explain your achievements, results or success stories. Support these with specific results and benefits. Qualify or quantify your accomplishments wherever possible, and remember to be consistent in using positive language to describe the results. Writing 'office manager' does not sound as well as 'As an office manager, I successfully coordinated a team of four to achieve breakthrough in all the projects we are handling, capturing the senior management's attention'.
– List past experiences with concise descriptions: All content must support your professional objective and convince the prospective employer of your value.
– Emphasize your work history selectively: specifically drawing attention to what is relevant to your target market.
– When you spent a long time 'between jobs'… Do not leave any gaps between employment dates. List jobs by year rather than by month and year. If a gap occurred, list the time with a brief explanation, i.e. "Sabbatical 2008-2009". After all, you could have been working as a freelancer or an independent consultant for all they know. You can always explain the gaps during the interview process. Manage such information in an interview, not in a resume.
– Willing to travel? If you are willing to work abroad or even if you are open to being transferred in a near future, include this in your resume. Many companies will appreciate this. We all live in a world of constant changes. Being global and dynamic will give you the extra edge over other candidates. You can also mention that you own your vehicle, and that you have no problem in driving to your workplace every day no matter how far the distance is.
– Marital status and personal info: Unless you are specifically asked to complete your marital status, you may not add this information to your resume. Sometimes, being a woman in your thirties and being married can play against you, if your potential employer believes you could be taking a maternity leave any time soon. The same happens if you have more than two children: employers will potentially see you as a busy family person who is probably unable or unwilling to work extra hours. You can always present yourself that you are able to handle and manage when asked during the interview. What you want to focus from the hiring manager is the value and contribution you are giving to the organization, not your personal information.
– Educational Background: Do not exaggerate your educational background. If you have left school for five years or more, your work experience would be more important rather than your academic record.
– References: Do not include before you had the chance to have a face-to-face meeting. Set aside for the interview.
– Review final product: Correct spelling, punctuation, grammar and typographical errors. Have another person proofread it for anything you might have missed.
By keeping some of these tips in mind, your resume will look much better.
One last important note…..Hand carry you resume into the company, and ask for an appointment to talk with the person doing the hiring. You don't want your resume to be lost with the other thousand sent in.
Wishing you the best in getting the job you love and enjoy…
PS: If you can find a job you like…You can find income opportunities at VSBAF.
Share us on