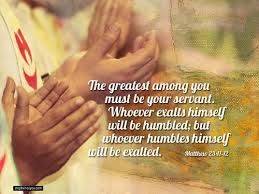 Why am I a servant to US veterans, not being a veteran myself? Why have I given everything that I have in order to make their lives better, as my standard of living lessens? Why do I spend almost every waking hour seeking more support for them from companies and civilians, although I never served in the military myself?
My mind, my imagination, my creativity, intelligence, all of my time, money and resources are exhausted seven days a week as I try to advocate for, defend and support US veteran job seekers, entrepreneurs, and their families.
My daily attempts to create a safety net of One Day Jobs across America for US military, veterans and their spouses often makes me feel like a farmer who must plow acres of raw earth by pushing a plow without an ox, scatter seed, water and weed it so that it can grow. I must also pray for rain (funds) or else all of my labors will be in vain. It is hard work and it requires constant effort. Every cent earned is put right back into HirePatriots trying to make that field yield a greater harvest.
Many people benefit from my work. Many thousands of US veterans every year find work with companies or around neighbors' homes and property through HirePatriots.com. But it is very rare that anyone helps me with the cost of keeping this job board up and going. I pay over thousand dollars a month in order to continue helping them. In the last nine years that adds up to well over 100,000 dollars. I have also put on 12 major job fairs, 8 Military marriage retreats and also welcome parties. And I have created dozens of HirePatriots websites for veteran owned businesses across America. Many hundreds of thousands of dollars have been spent over the last nine years helping veterans, civilians and companies.
A man once asked Jesus, "What must I do to enter into Heaven?" Jesus answered "Go and sell all that you have and give it to the poor." I have done that.
Why? Because Jesus also said that his followers must become servants and slaves to others. We are to live for them, instead of ourselves. We are required to sacrifice what we want so that others will have what they need.
I have always admired the courage and sacrifices of soldiers. In many ways what they do mirrors the sacrifices of Jesus who died on a cross. He gave up his life so that we could live. Perhaps that is why he called me to serve them. He put a passion within me. And he has helped me everyday since to use all that he has given me to help others. So I serve US veterans because God asked me to do so, and because they deserve it.
Please donate. I can help so many more if you do. – Right now, I need to hire a graphic artist to recreate the posters and fliers I paid for but that were "lost" by the printer I paid to create them.  I have patriots all across America in 33 states that will use these graphics to spread our message to more Americans.
One way that you can celebrate the birth of Christ this season is to help me do his will. Please pitch in. Donate HERE.
Sincerely,
Mark Baird
760-730-3734
Share us on