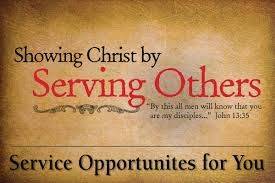 Our effort to provide valuable services to our veterans and their families gives tremendous meaning and purpose to our daily lives. We offer our assistance to every US veteran or military spouse, regardless of their personal beliefs, faith or convictions. HirePatriots welcomes all US veterans and supporters.
My wife and I are Christians. Our greatest desire is to do God's will and to be his representatives. Our number 1 job is to share Jesus Christ by being just like him. This is not unusual. Every true believer experiences the same passion to serve others in Christ's name. No matter who we are and what we do as Christians this is our mutual calling.
My wife and I have been chosen to serve the US military, veterans and their families. We endeavor to do this everyday with all of our mind, body, heart and soul. God has placed a love for America's veterans within us that is not dissimilar to what we also feel for our very own children. They are more important to us than our own selves. We are constantly motivated to make their lives better and happier.
We provide a resource for US veterans call HirePatriots.com. It has two job boards: A "Careers" job board for finding sustainable employment; and it has a "One Day" job board to earn income while in the military or afterwards. We also put on job fairs, military marriage retreats, welcome home parties, and provide personal assistance with counseling for job seekers and for military related issues that affect their personal and family lives. In addition, we are also seeking and creating opportunities for US veterans to become business owners and self-employed. Currently, we are building a nationwide opportunity called Veterans Green Projects that has taken off like a rocket!
This 'calling' has required sacrifice. Some people stand back aghast at what we have given up and given away. In their eyes we are 'failures' because our standard of living is no longer like theirs. We have been blessed to know first hand the struggles and hardships of those US veterans that we serve. We have learned to live on a razor's edge. But this has always been the case with many who enter the 'mission field.' We have friends who have gone off to 3rd world countries and lived in abject poverty for the opportunity to be a blessing to those who live there. But we go with the inspiration of God's Holy Spirit, and with his promise that 'whatever we give up here on earth will be returned to us many times over in the life to come.'
We are completely confident that God is with us. He has provided us with many friends across America who he has also called to this special ministry. We are servants. And we take great joy in being such.
Mark Baird
Share us on