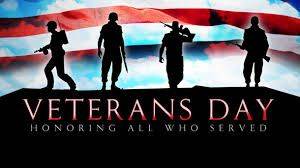 Patriotic Hearts is the name of our 501c3 non-profit and HirePatriots.com is our website. It is our full time "job." We provide to the US military, veterans and their spouses: one day jobs; full time jobs, job fairs, specialized hiring events, entrepreneurial counseling, job training, marriage retreats, welcome home parties, and personal counseling.
We also assist senior citizens, homeowners, and businesses too. Seniors and residents find affordable help with chores, clean ups, hauling, painting and repairs by hiring local US veterans from our free One Day job board.
HirePatriots helps business to recruit, market and to create their own HirePatriots community program in their areas. We received the Visionary Award by 1500 local San Diego businesses for creating economic development for our efforts. The HirePatriots program stimulates the economy, keeps businesses in business and their employees employed.
We also do a lot of public speaking and appear on TV, radio and the press to advocate for veterans and patriotism. And we have written two books: An American Crisis: Veterans Unemployment and The Patriotic Business Plan: Strategies for Sensational Success.
Our Christian Service to US Veterans
In the Bible, in a letter that the Apostle Paul wrote to the Corinthian church, he lists the offices of Christian service: "Here are some of the parts God has appointed for the church: first are apostles, second are prophets, third are teachers, then those who do miracles, those who have the gift of healing, then those who can help others…" 1Cor.12:28
For myself and my wife, Tori, we have no doubt that our particular 'calling" and the purpose of our lives is to "help others," particularly US veterans and their families. We are also called, as all Christians are, to "be servants to all" and to pray for and to bless our country. In many ways we think of ourselves as "Patriotic Christian missionaries."
Like many missionaries, we struggle financially. There are thousands of dollars of expenses every month, in addition to our bare living expenses. Raising these funds takes away too much of our time that should be dedicated to helping others. There are so many things that must be paid for in order for us to help US veterans across America. HirePatriots exists in 41 states.
Some months are harder than others. From now until February are our most difficult months. If you are able, you can donate to our non-profit by clicking HERE. Or you can send a check to our Treasurer, Tom Rippy, and a Captain in the National Guard. Patriotic Hearts/ 3786 Ladson Road/ Bldg. 2 Suite 209/ Ladson, SC 29456
Thank you for your support.
Mark & Tori Baird
Share us on