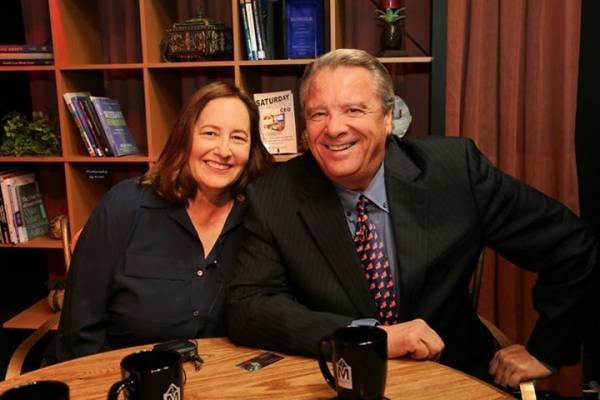 What compelled you to sell your home and start HirePatriots.com back in 2005? This is a frequent question we are asked. Here is our answer:
We had been working to assist US veterans for many years before HirePatriots. I have been involved with getting veterans back on their feet after returning to the civilian world since 1970. Tori and I got married in 1990. She joined me in counseling with Vietnam combat veterans in a facility for those with severe PTSD, alcoholism, drugs, and anger. Our purpose then and now is to assist them in being able to return to work and a 'normal' life. We have continued serving together since. Yes, sometimes we have sold our homes and property to finance our efforts. During those times we cut back to the bare essentials because it costs us several thousand dollars a month to keep HirePatriots and the other programs of our non-profit, Patriotic Hearts, available to US military, veterans and their families in need.
We have never been wealthy people, even though some leap to that conclusion. It has costs us everything we have owned to do what we do. We guess that over the last decade we have donated hundreds of thousands of dollars to our own non-profit. We have never been much good at asking for and receiving donations, so necessity has required us to fill that financial gap ourselves, somehow. So far, God has provided.
This is an act of faith for us. We believe that God implanted a deep love for veterans and their families in our hearts. We have been chosen and called by God to do what we do, regardless of our circumstances. Much like the apostles who sometimes were homeless and hungry and despised, we just keep moving forward by the grace and strength of God. The lives of our dear fellow Americans that volunteer to defend us are much more important to us than our own.
Here are some of the things that we focus on to help veterans while they are serving and when they return to civilian life:
One Day Jobs: This is a unique effort unlike any other offered anywhere that has astounded us in the multiple ways that it has helped so many, not just veterans, but as many civilians too.  This is a simple and free job board for US residents to hire local US military, veterans and their spouses to help with chores around their homes, yards and businesses. Just describe the job and let them know how much you will pay, then leave your phone number. – It has worked marvelously here in San Diego. And I have written a book to help get this simple but powerful program started in your area: The Patriotic Business Plan: Strategies for Sensational Success. This is particularly written for veteran owned and "military friendly" businesses. But clubs, churches, volunteer organizations and schools can start their own One Day job board for their local US military, veterans and their spouses too. We will provide the free website and job board for your community.
Patriotic Hearts' primary focus is to help our military members, in and out of the armed services to avoid the kind of financial stress that can break them or their marriages. They do a job that requires their all to perform. Worrying about how they are going to be able to house and feed their families should not be their concern. If we send these young men and women off to war, we should offer these One Day jobs in every community across America so that civilians can help them.
Of course, much of our time and efforts are assisting veterans to find, get and continue in a full time job that is a right fit for them and that sustains their families' needs. Towards that end, HirePatriots.com provides a Careers job board for businesses that want to hire US veterans. – We also hold hiring events to introduce veterans to companies with which they are interested in finding employment. And every day we counsel with job seeking veterans across the country and set them on the right path to finding employment quickly.
Patriotic Hearts also provides many other programs for US veterans: Free, 3 day marriage retreats at hotels with beautiful views. Our US military members suffer from the highest rate of divorce in the country: T We also have a homeless ministry that feeds, clothes, and seeks employment for several hundred a month, in Oceanside, CA. And our Veteran Entrepreneur's program is robust.
Please visit HirePatriots.com and Patriotichearts.org to participate.
At your service,
Mark Baird
ceo@hirepatriots.com
760-730-3734
People Magazine's "Heroes among Us" 
Author: An American Crisis: Veterans' Unemployment
Author: The Patriotic Business Plan: Strategies for Sensational Success
Share us on