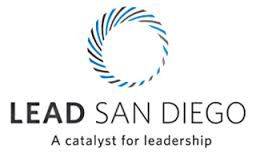 Over 1,500 local businesses in San Diego selected HirePatriots.com as the recipient of their "Visionary Award" for "creating economic opportunity." They said that so many local US military, veterans and their spouses get One Day/ Off Duty jobs posted by local residents every day and then spend that money in San Diego's towns that our free community job board is "keeping San Diego businesses in business and keeping their employees employed."
HirePatriots.com offers US residents a way to support our troops in a simple, practical way that helps you and your local veterans. Whenever you have some chores or repairs around your house or yard hire a local US military. veteran or their spouse to help you. You get your work done by a hardworking, military trained man or woman and they get to earn some greatly needed extra income to pay bills. Its a true Win-Win!
If you are a business that wants to help US veterans and local residents, stimulate your local economy, and to have a free community job board that thousands visit every week, let us know. We are a 501c3 non-profit (Patriotic Hearts 20-8599179). We have a dozen free and important programs that you can also offer in in your area to your veterans.
At your service,
Mark Baird
ceo@hirepatriots.com
760-730-3734
People Magazine's "Heroes among Us" 
From President Bush: The Congressional Medal of Merit
From President Obama: President's National Leadership Medal
From San Diego: The Visionary Award for Creating Economic Development
From the Chamber of Commerce: The Extra Mile Award
From ABC TV: The Leadership Award
From U.S. Veterans & Families: Liberty
From Jesus Christ: Love, Joy & Life
Author: An American Crisis: Veterans' Unemployment
Author: The Patriotic Business Plan: Strategies for Sensational Success
Share us on