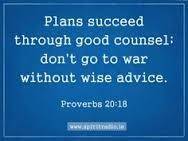 When writing a Letter of Introduction, your resume's Preface, or your LinkedIn Profile Summary, let your HR readers know why you stand out from all other applicants. It is not what you did in the military; it is what you learned from what you did that can be useful to the company. Definitely cite your military training and your major responsibilities and accomplishments in your profile. These are your proof. But in the Summary skip that. Let them read that after the Summary.
This is not an easy thing to write. It takes some serious introspection. It may take even a few days of thought. Your loved ones will be a big help in telling you why you are special. — Honestly, why do you think a company would be better off in the long run and short term by hiring you, instead of anyother candidate?
Remember, companies are not looking for over-achievers. They are looking for team players that can work effectively with multiple departments and tasks. They want people that produce on schedule. They also want people that can improve their bottom line. They want people who will stay with their company and be worth their investment. They want people who will inspire other workers to be valuable, happy, productive employees that love their job, the people they work with and especially the company.
This is why I encourage people to include any community service, social activities, hobbies and sports on their resumes and profiles. Show that you are not an automaton, but a real person. Be 3 dimensional. Too often, job seekers just make long lists of duties and accomplishments. This can be boring and stop anyone from reading it.
Paint a picture of yourself with words when writing a resume and profile. Talking about coaching your daughter's softball team can create a connection between you and your reader that is much more powerful than "Spearheaded development and implementation of curriculum and Master Lesson File updates to ensure alignment with current standards, tools, and equipment." These do not mean as much to others as we sometimes suppose. Instead of trying to impress, connect.
This is not to say that your resume is not outstanding already. This is just something I have learned over the decades that is a part of human nature: People want to be around people like they are, who will get along with them. They do not want to be with know-it-alls.  — Also this: "Facts tell; but, stories sell." By sharing some personal information, it awakens another big section of a person's brain: their imagination. That alone will give you a better chance than many others in getting noticed and getting the job.
Mark Baird/ PatrioticHearts.org/ HirePatriots.com
Share us on