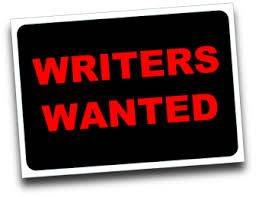 I am seeking successful business owners who will write a short chapter for a book about why people start a business.  What was their motivation to become a business owner? What were the events and influences that led them to that decision? What steps were taken to implement their plan and take it from an idea to a reality? What are the "keys to success" for readers who want to follow in their footsteps?
I have created a schema for each author to follow. It is prompts for each to answer in order. Writers will have 1500 to 10,000 words to reply. Each will have their own chapter.
I have written such book before. An American Crisis: Veterans' Unemployment was a best seller in several categories and listed as one of the "Top 10 Business Books of 2013."  I will proof and edit each submission. All proceeds from the publisher's sale of this book will be donated to Patriotic Hearts, a 501c3 non-profit.  Your remuneration will result from being in a great book widely distributed to major book stores and available online. Also, contributing authors can purchase the book at a major discount from the publisher and offer it for sale themselves.
Mark Baird
ceo@hirepatriots.com
760-730-3734
People Magazine's "Heroes among Us" 
From President Bush: The Congressional Medal of Merit
From President Obama: President's National Leadership Medal
From San Diego: The Visionary Award for Creating Economic Development
From the Chamber of Commerce: The Extra Mile Award
From ABC TV: The Leadership Award
From U.S. Veterans & Families: Liberty
From Jesus Christ: Love, Joy & Life
Author: An American Crisis: Veterans' Unemployment
Author: The Patriotic Business Plan: Strategies for Sensational Success
Share us on