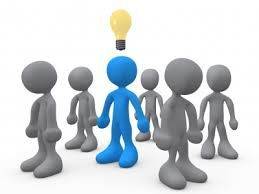 This is the crisis US veterans are facing. And here is the solution too.
We have 700,000 unemployed 9/11 veterans today.
Next year we are pushing out 1.3 million active duty US military personnel.
We could see 2,000,000 unemployed 9/11 US veterans in 2014!
There are just as many non-9/11 veterans that are unemployed.
There are twice as many US veterans who are underemployed and cannot pay all of their bills each month. They are sinking deeper into poverty and debt each day!
The US government tax credits for companies that hire US veterans is expiring at end of this year. US corporations have been hiring all of the veterans that they can. They are to be lauded! But the fact is, there are not nearly enough US jobs to employ our veterans. Many highly qualified veteran job seekers will not find jobs no matter how hard they try.
There is a simple solution: US citizens. If all of the people who pasted stickers on their car bumpers that said "We Support Our Troops!" would post a One Day job on HirePatriots.com for free just once a month, we can give every willing and able US veteran a job everyday!
In San Diego, HirePatriots is visited 10,000 times a week! We find employment for so many local veterans that the county businesses gave us their Visionary Award for stimulating the economy. They said that so many Marines, sailors and vets get jobs off our our site everyday and then spend the money they earn in the local towns and cities that HirePatriots keeps businesses in business and their employees employed.
The people who post most of our One Day jobs are  homeowners, senior citizens, chambers of commerce and small businesses.  The one day jobs are typically manual or household labor:  Paint a room, fix a fence, yard work, ranch work, cleaning and moving.  Our local chamber likes to hire several veterans to set up and take down their business expos and sundowners that they host.
But what really makes HirePatriots so popular are the veterans that take these jobs. They are all US military trained. They have learned how to work hard for long stretches. And they have also learned military courtesy. Almost always they work harder and are much more polite than civilians.
Help us to create a nationwide safety net for US veterans. We will provide you with a HirePatriots.com website, job board and blog. We will train you how to use it and to connect to the social networks and search engines. We will create a facebook page for you too. Then we will show you how we get on TV, radio and in the newspapers. And we will get fundraisers started so that you will have funds to do more things for your veterans and the community.
Imagine if every region in the US had their own HirePatriots.com website and that veterans all over America were able to sustain themselves through it while they recuperated, sought work, went to school, started a business, or were able to augment the income they already make and pay all of their bills.
It can happen. It just takes you.
Mark Baird
760-730-3734
Share us on